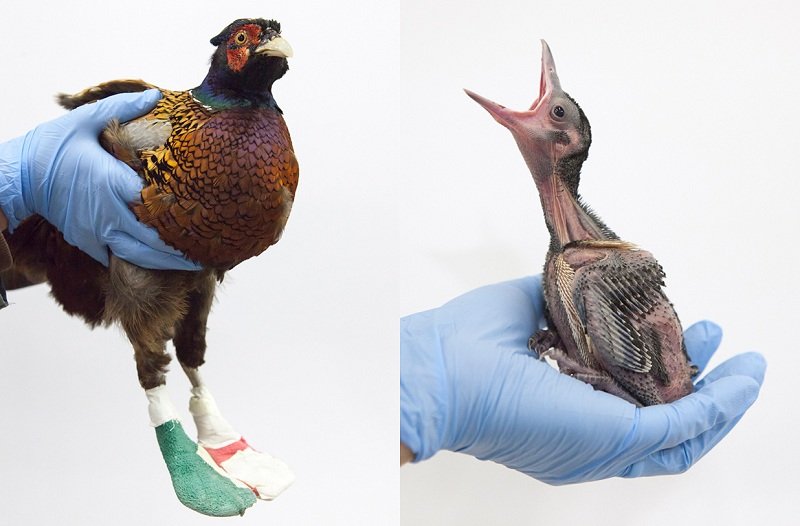 Holly Williams for Art-Sheep
Photographer and bird-shelter volunteer, Anjès Gesink, has created a very touching and beautiful collection of portraits. Inspired by her work and experience in the bird shelter, the Holland-based photographer, captures the shelter's winged patients as they are examined in order to be nurtured back to full health.
Claiming most of the birds' injuries to be directly or indirectly caused by humans,through her series, Gesnik hopes to spread awareness on the man-made dangers city birds face and, at the same time, let people know about the valuable help that can be given to injured birds by Vogelklas Karel Schot and other bird shelters.
In Bird's Don't Cry, held by anonymous, gloved hands to symbolize the dual role of humans in hurting and healing them, the birds are shown as they appear during their treatment, still fragile and disheveled, but as the artist notes, tenacious, brave and determined to recover.
via featureshoot