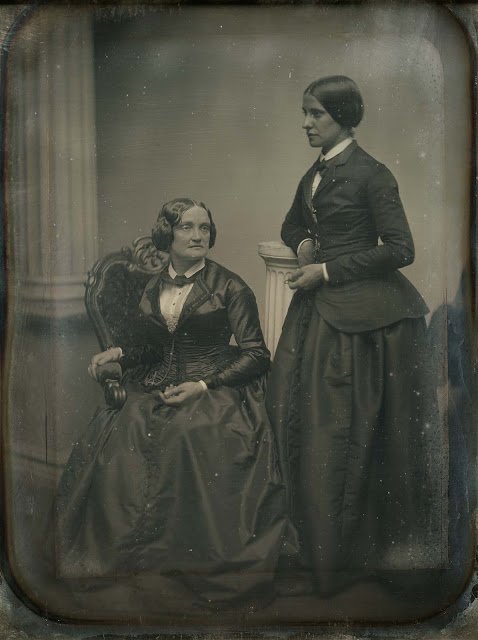 Charlotte Cushman and Matilda Hays, 1850s
Jonathan Stone for Art-Sheep
Photographic records from the late Victorian/early Edwardian era show the amorous relationships that would often be developed between two women. Popular amongst the higher class, women would often cross-dress and accompany their lady friends in public.
These practices were known to be a form of entertainment for these women, while within this lesbian culture both femme/femme and butch/femme relationships would be created. According to historians and sociologists, these relationships would be in some cases platonic and in others sexual, with groups of bold high class women participating even in orgies.
For the middle class, however, it was much easier for women to be in same-sex relationships, as they would be encouraged to live together, since living with a man would be immoral, and had the chance to be with whom their heart wanted in their most intimate moments.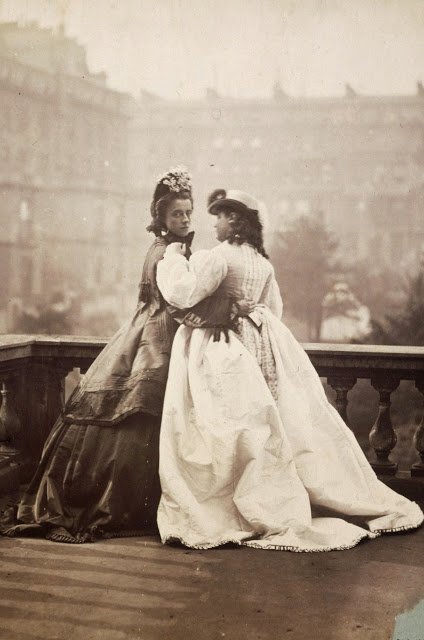 Isabella Grace and Florence Elizabeth on the balcony of 5 Princes Gardens, London , ca. 1862.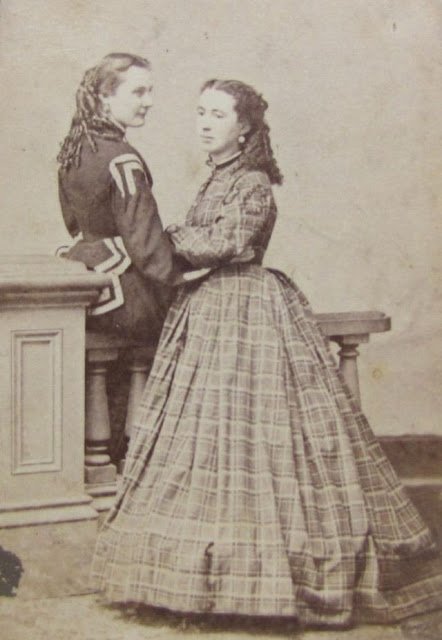 Unknown names and date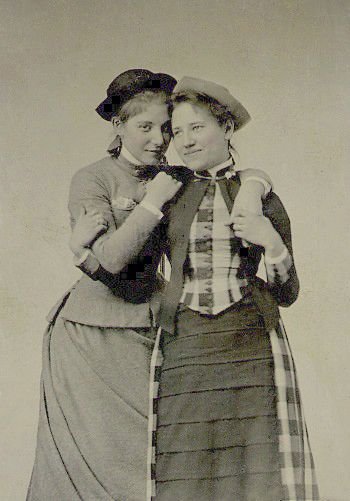 Kitty Ely, Class of 1887 and Helen Emory Class of 1889, Mount Holyoke Students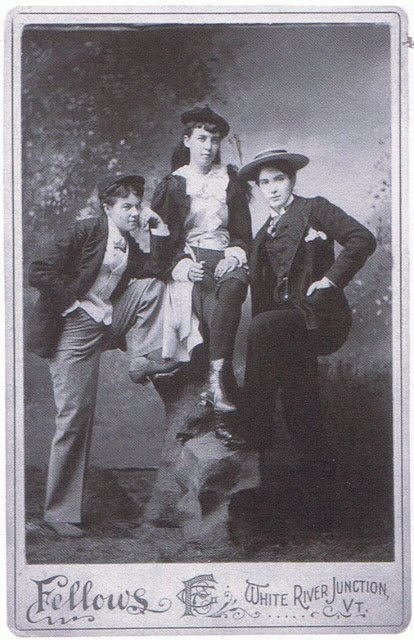 Cabinet Card, ca. 1890
A couple, 1890s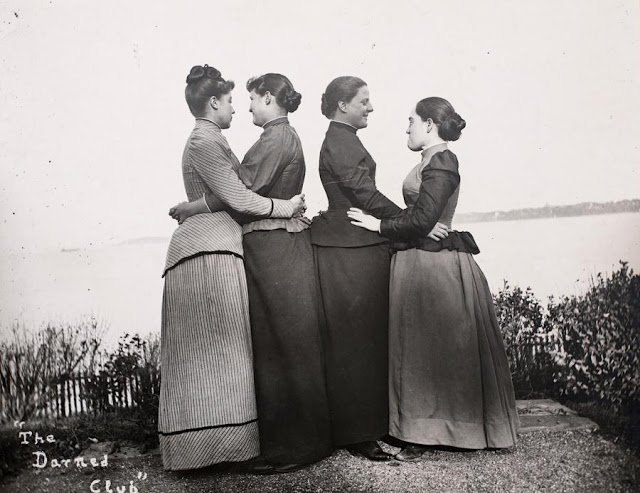 "The Darned Club", October 29, 1891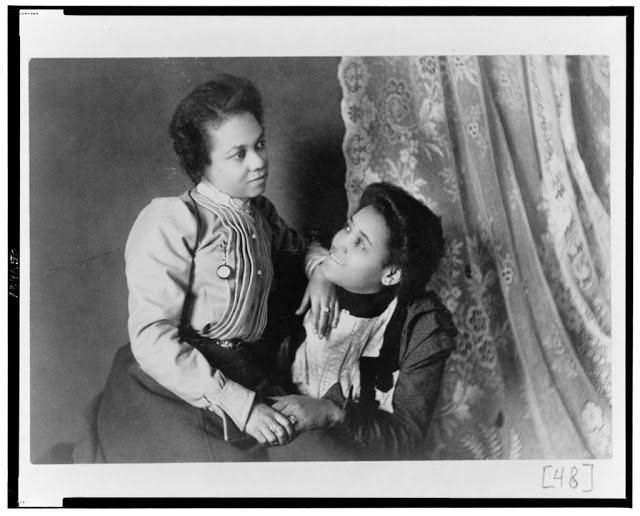 Two African American women, 1899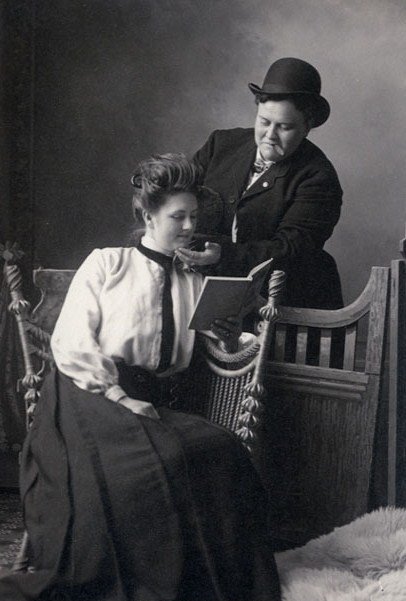 Anna Moor and Elsie Dale pose for a photograph in 1900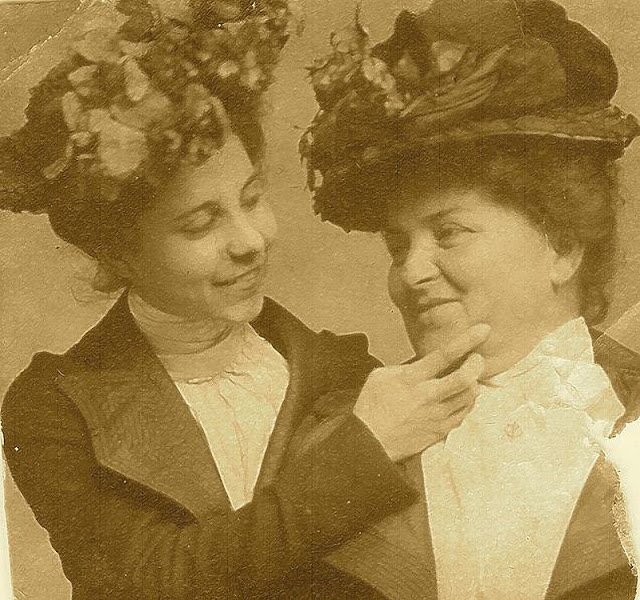 1900s
A young couple in the garden, ca. 1900s
1900s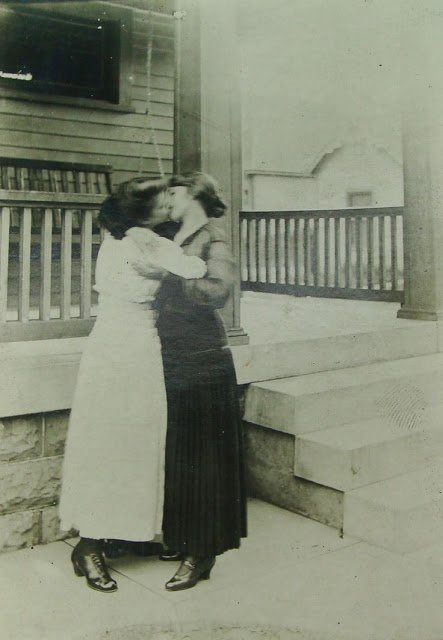 Unknown
Unknown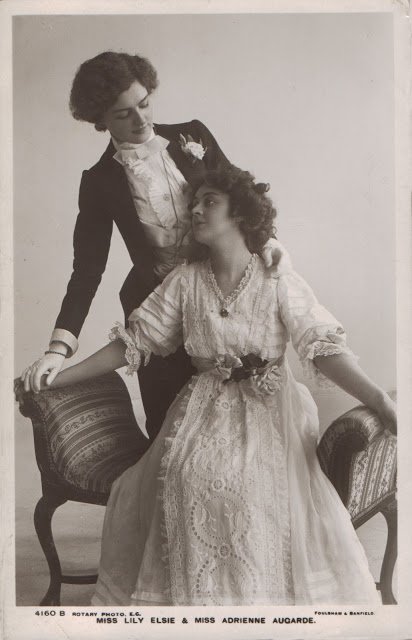 Lily Elise and Adrienne Augarde, 1907