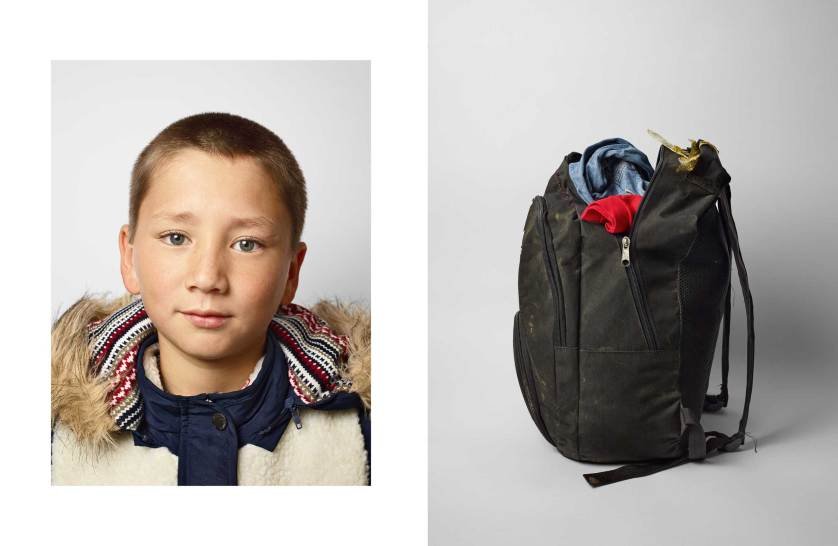 Abdullah, 9, from Turkmenistan; "I had to leave all my toys behind. I don't know when we left home. I don't see the days."
by Maria Sofou
Photographer James Mollison and TIME writer Megan Gibson recently visited Austria to interview refugees, many of whom enter the country after being forced away from Croatia, Hungary and Slovenia. Mollison shot their portraits in a makeshift studio he had assembled in a tent while Gibson heard their heartbreaking stories of their dangerous journey to Europe- a journey that left them with very little possessions, to some their most valuable belongings. Together they created a really powerful photo essay in which the refugees are photographed next to the objects they carry with them.
Megan Gibson shared a truly moving scene that will make you cry: "Standing at a refugee stop in the Austrian town of Nickelsdorf, near the Hungarian border, 17-year-old Ahmad explains that he no longer owns much of anything. After fleeing their home in Deir ez-Zor, Syria, Ahmad and his family hope to end up "in Germany, Finland, Sweden" — whichever country will take them in. As Ahmad recounts how his family had to abandon all of their belongings — carrying only small packs of clothing with them — he unwraps a chocolate wafer handed out by Austrian volunteers. And though he has next to nothing, Ahmad breaks the chocolate in two and politely offers me half."
While hundreds of people are everyday stacked in tiny, ramshackle dinghies in order to cross the lethal Mediterranean sea to save their lives from war and extreme poverty, our hope is that the world will welcome them as they deserve.
See the photographs:
Ahmad, 17, from Syria; "My friend gave me this watch. He's like a brother. He's in Syria still. He's coming in a week. The watch helps me remember our history."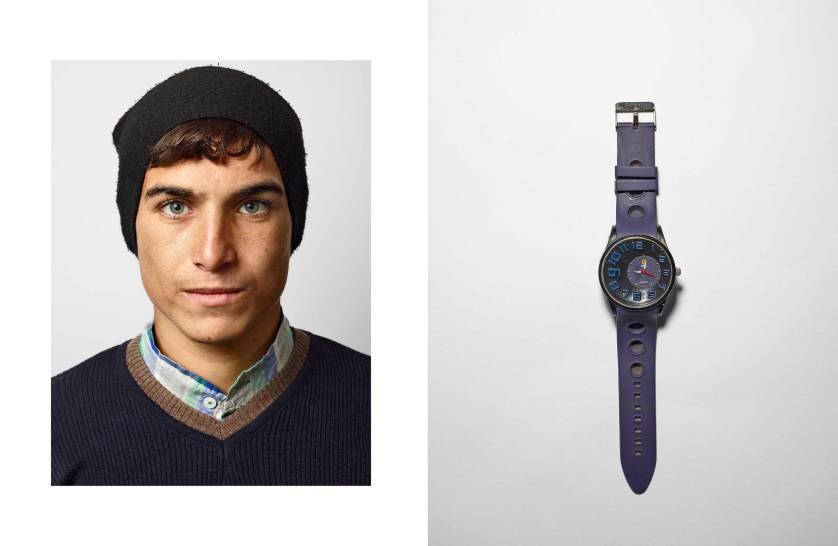 Muhammed, 7, from Syria; "We were on a boat and the smugglers took our bags. We only had the things we were wearing, the things we knew we'd need." — Muhammed's father, Ammar, 35
Mariam, 56, from Syria; "I take it for pain. The traveling is bad for my knees. I have a headache everyday. The sun hurts my head. It gets so hot."
Parastoo, 23; Nooradin, 15 months; Mohsen, 31; from Iran; "We're going to Italy. I bought this pendant a year ago in Iran. It has a part of the Quran written on paper inside. I wear it to bring us luck. It worked—we're here."
Marie, 32, from Democratic Republic of Congo; "I'm diabetic. I have to give myself an injection every day. I lost all my possessions at sea on the journey. The smugglers asked us to throw our bags overboard so we wouldn't sink. I got these syringes from aid workers."
Kabir, 23, from Afghanistan; "My mother has been missing for one day. The men were separated from the women in Croatia and her phone is not working. I took this photo two months ago. I am hoping someone recognizes her. We all want to go to Germany."
Ahmad, 27, from Syria; "My father [top photo] is a lawyer. He's in Jordan with my mother and brother and sister. In Syria there's nobody. Those [bottom photo] are my friends, taken at a party in university. We were dressed up for a dinner. All my friends are now in Syria, Turkey, Jordan — all split up."
(from left back) Kader, 9, and Muhammed, 10 with (front) Caesar, 3, from Syria; "We came on a boat. We don't have anything. They gave us these biscuits here. Traveling with children is hard." — the boys' mother, Shakrea, 26
Muhammed, from Afghanistan; "My family sent me this ring from Afghanistan. It's a cross. I'm a Muslim, but I accept Christian prophets. It's a symbol of my religion that I like to show. It's also a memory from my family."
Parisa, 15, from Afghanistan; "We've been traveling for two months. We're going to Sweden—I don't know where. I got this bag six months ago. I keep our papers that the smugglers needed to get us past the borders."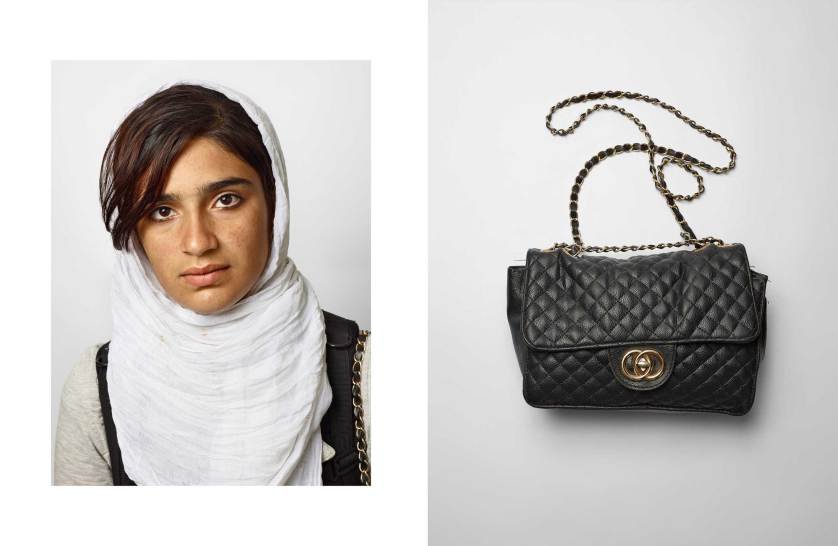 Aisha, 14, from Syria; "I brought my charger because I need to use my phone to contact my friend in Sweden. We are going to live with him. My family was split up for hours on the journey and my phone didn't work. It was horrible."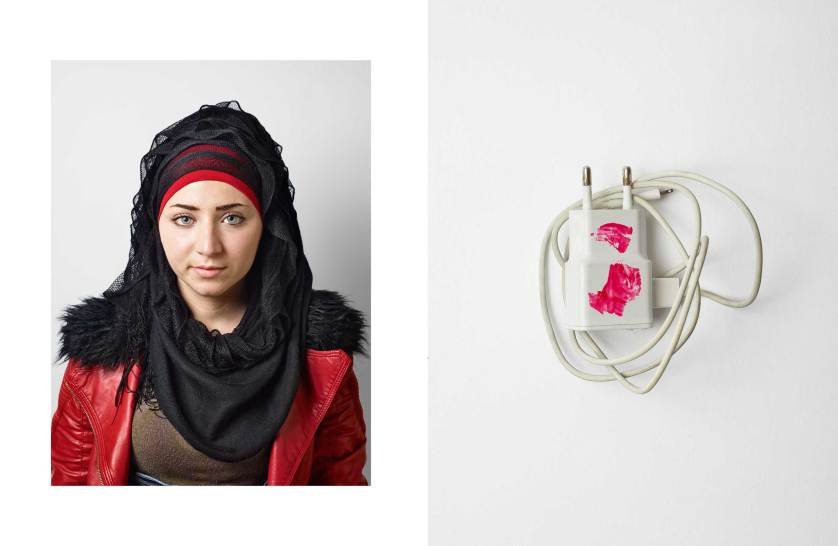 Muhammed, 22, from Iraq; "I don't have anything. No bag. I'm like this. I want to go to France because I speak French."