by Maria Sofou
Adi Safri is a photographer based in Kuala Lumpur, Malaysia. Moved by the thousands of people seeking for hope in his country, Safri decided to compose a truly intense project where he photographed refugees holding their most valuable belongings after they left home.
"What made me interested to doing this project is that I want to know about their lives deeper, by knowing what valuable and memorable items they have brought with them during the journey to Malaysia to seek refuge. The main challenge I faced was how to get closer to them. I needed to spend time with them so that they will feel comfortable with me and share their lives and begin to show their belongings to me. Another challenge is to identify the location of their settlements and the limited communication is a bit complicated to progress my project."
The United Nations High Commission for Refugees (UNHCR) estimated that at the end of February this year, about 152,570 refugees and asylum seekers were in Malaysia. They include about 141,570 from Myanmar, 3970 from Sri Lanka, 1200 from Pakistan, 1100 from Somalia, 960 from Syria, 850 from Iraq, 550 from Iran, 430 from Palestine and others.
See Safri's work along with the commentary from his site:
Salimah Gafu, ethnic of Rakhine, 36 years old with her 9 years old daughter cloth. Her daughter lives in Myanmar with her relative.
Somali women, Filsan Jama Muse holding her son. During her escape, she was pregnant with her son and gave birth in Malaysia.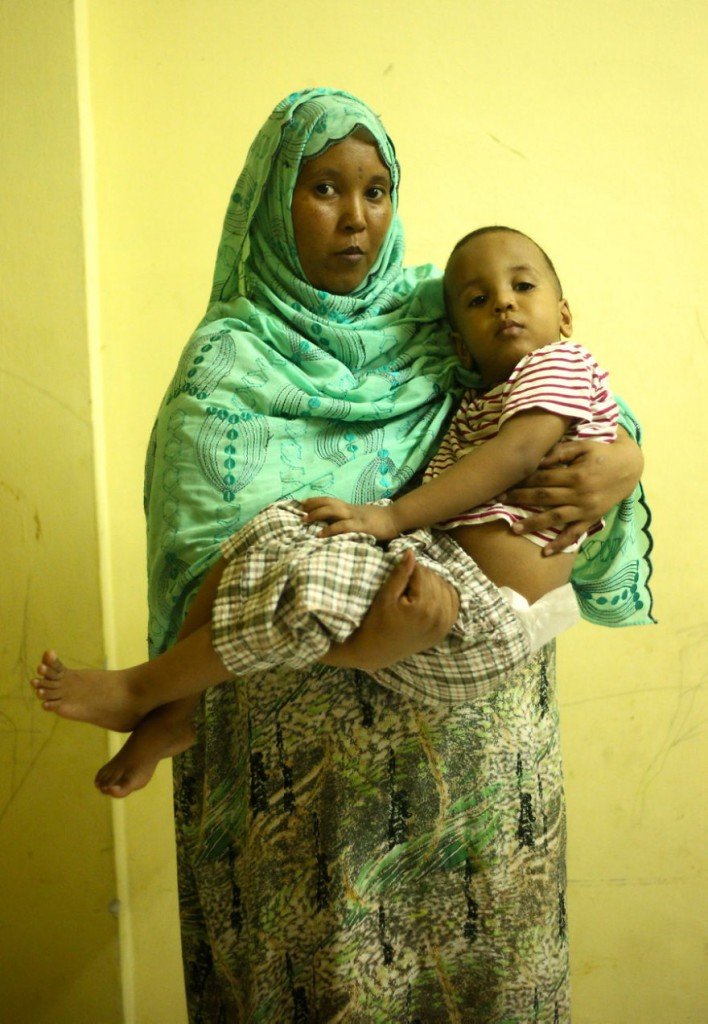 Osman Bilal, 31 years old, ethnic of Rakhine, Myanmar, with his engagement picture (second from right is his fiancee). His fiancee is now living in Myanmar.
Tawhidah Mohd Ghafar, 18 years old, ethnic Rakhine, Myanmar, holding a plate of Thanaka (a traditional herb talc) that she brought from Myanmar and her whole family used, before she came to Malaysia.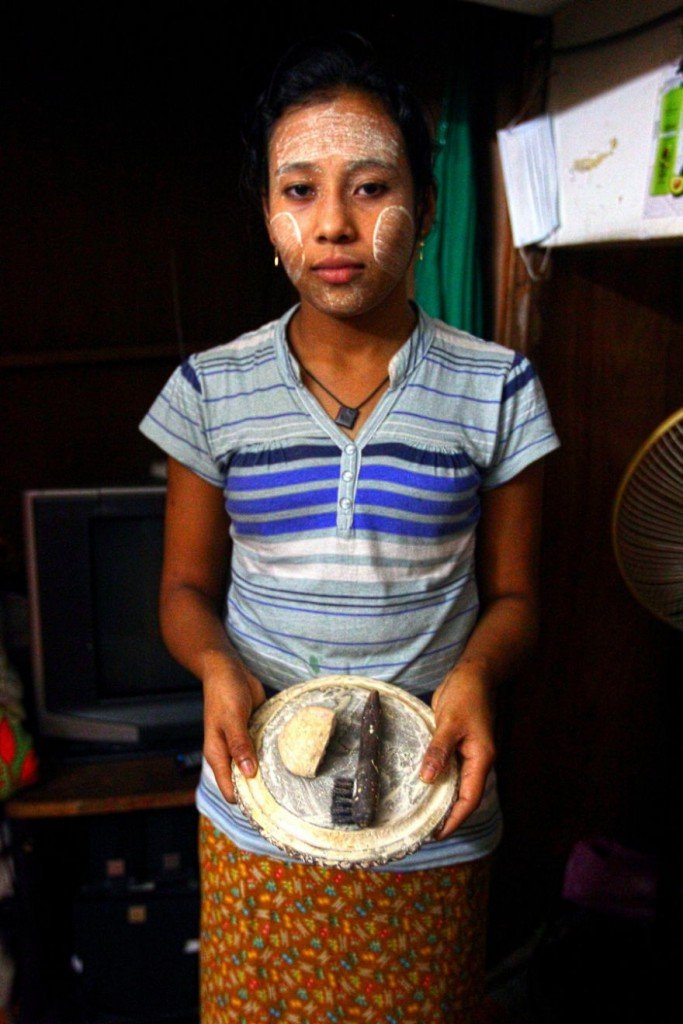 Abdul Basik, 18 years old, with his slingshot. This is his favorite slingshot he brought from Myanmar.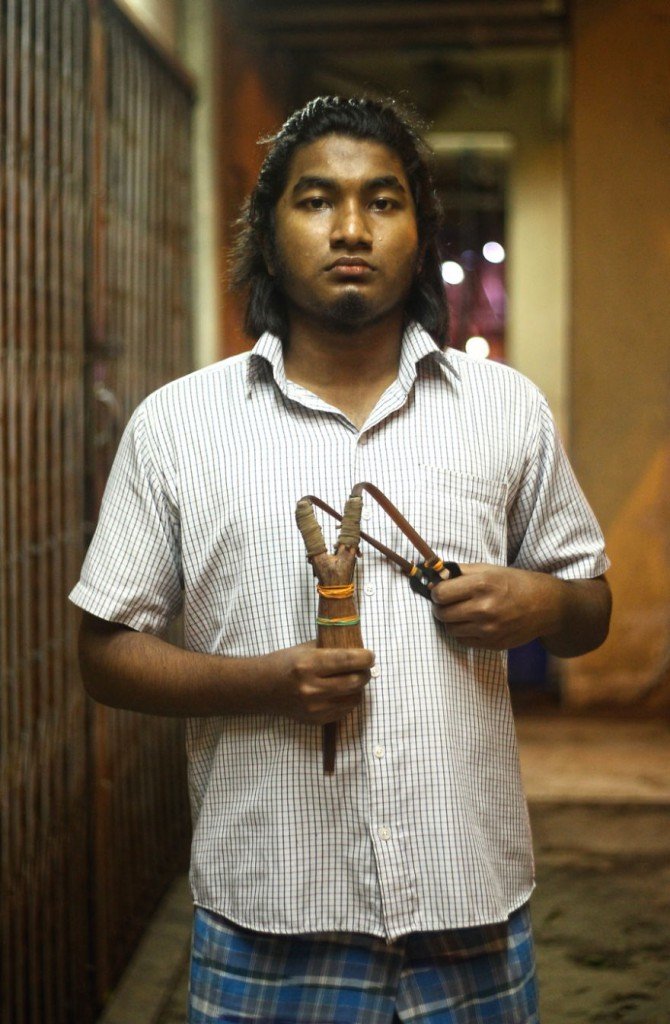 Mohd Ghafar Malik, 39 years old, ethnic of Rakhine, Myanmar, holding a picture of his kids. One of his sons is now in Myanmar and taken care of by his aunt.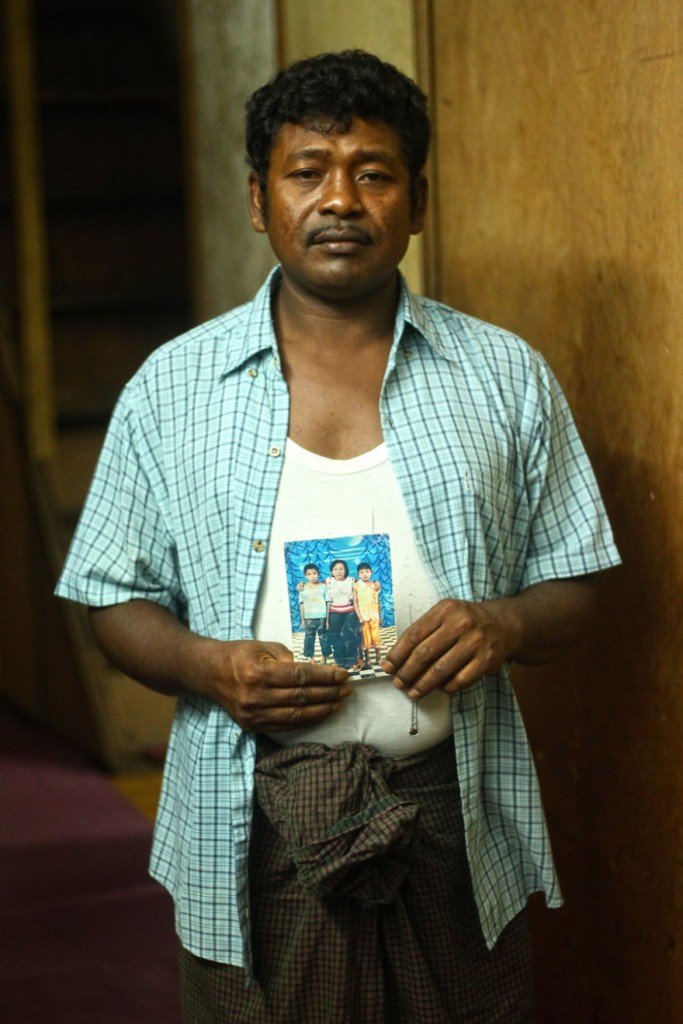 Mohamad Haniff Hussain, Ethnic of Rakhine, Myanmar holding his last 200 Kyat note when he arrived in Malaysia.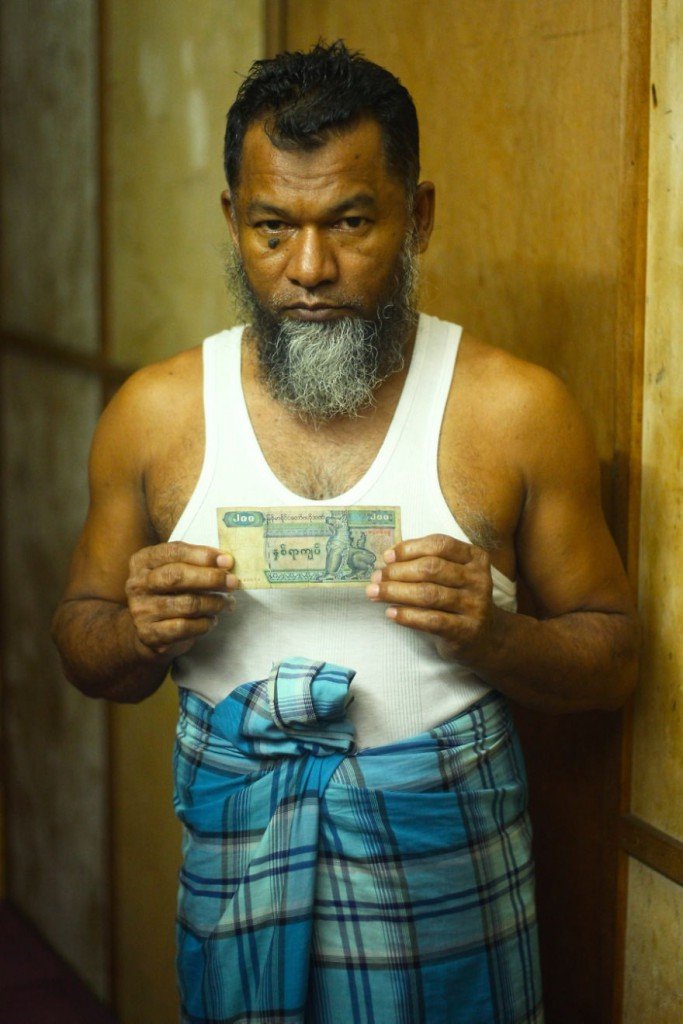 A Somali boy, Ali Abdisalam, 15 years old, wearing 'Goa Shall', a traditional Somali cloth. This cloth was giving by his father. Until now his father is believed to be lost due to war.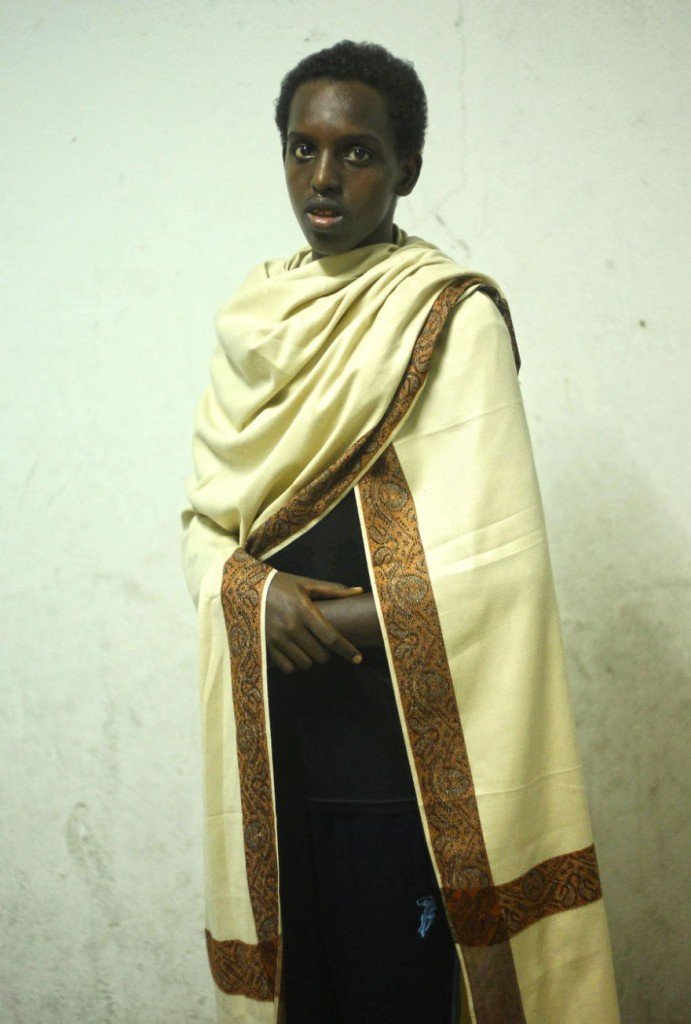 A Somali child, Khafid Ahmed Khaif, 4 years old holding a toy that was taken by her mother during the escape to Malaysia. This toy is the only thing he loved, brought here.