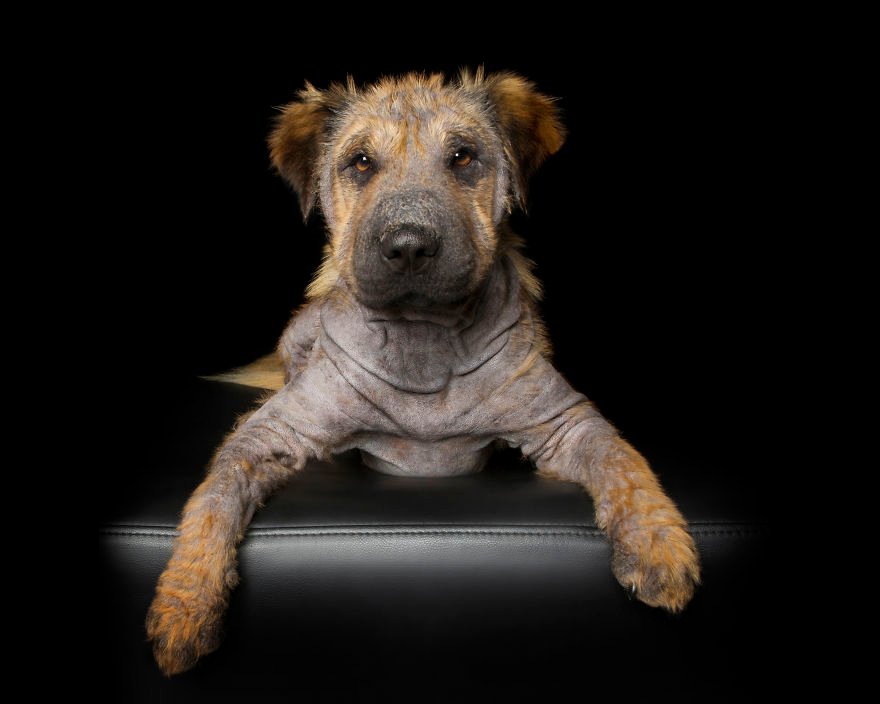 Craig Davies for Art-Sheep
Australian animal photographer, Alex Cearns of Houndstooth Studio, is the creator of Perfect Imperfection, a project that celebrates the diversity of dogs, cats and other animals that suffer some physical impairment. Cearns captured his models with care and affection, focusing on their physical issues as something they should feel proud of.
"One of my most passionate aims as an animal photographer is to capture the adorable subtleties that make all creatures precious and unique. I love every animal I have the privilege of photographing, but those perceived as "different" hold a special place in my heart. These are the creatures who have lost a leg, been born without eyes, or are still showing the scars of former abuse. Most animals with "afflictions" don't dwell on them. They adapt to their bodies without complaint and they survive with determination. They push on, always, wanting to be included and involved in everything as much as they can, and as much as an able bodied pet does," explains Cearns.