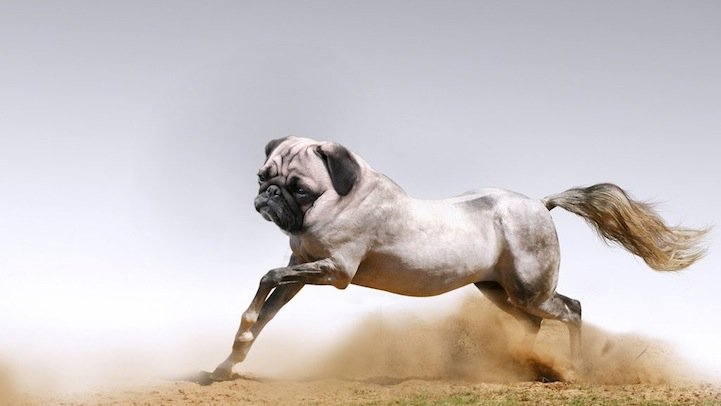 Anna Randal for Art-Sheep
If species could mate it would definitely create a population of extremely dysfunctional animals, but on the other hand it would also entertain the human race like nothing else.
Reddit user gyyp created an image collection of Weird Animals with animals photoshopped one in another. His skills and talent can confuse even the most observant viewer, as he blends these "innocent" animals together.
The imaginative redditor paired from killer whales with penguins to pugs with gorillas, resulting to a hilarious set of mixed animals. And while most of them are indeed funny, there are others that look like deformed creatures that could possibly star in a Japanese animation or a horror movie.
via mymodernmet