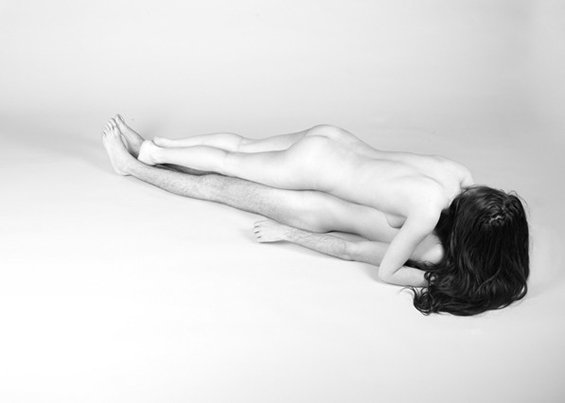 Samuel Masters for Art-Sheep
Adeline Mai, is a French-based photographer that delights in dealing with the human body, lovers and closeness. Her works, characterized by sensitivity and poeticness, usually capture naked bodies interwined in various settings and contexts, denouncing familiarity and affection.
In her series I Embraced the Summer Dawn or J'ai Embrassé L'Aube D'Été, as it is called in her native language, the Parisian focuses on nude couples of lovers, close, to the point of them being almost inseparable. Her hazy, bare backgrounds, soft black and whites, along with closer shots of the entangled figures create the impression of solitude and silence, as if time and space stand still for the lovers on these moments of pure intimacy. The lovers themselves lose their identity and surroundings and the only thing brought forth by the pictures is a striking sence of tenderness.