Bruce Louis for Art-Sheep
Paris-based artist Lou Ros is a self-taught painter with roots to graffiti. Through his work, Ros constantly tries to captivate the eye by transforming the clear into a blur and the fixed into a movement. His painting is instinctive and his inspirations come from his favourite expressionists.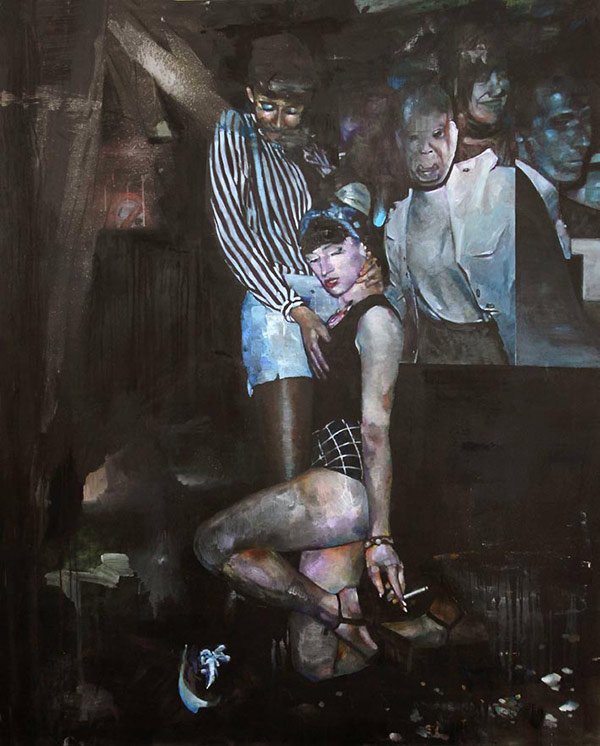 The artist says of his work: "Through the colours, brush strokes, composition, background and rhythm of the painting, I attempt to create works which truly represent bodies in a space without distortion. Without having a clear idea of the final result, I stop my work before it seems finished".
Ros tries to stop before saying too much, which is why sometimes his paintings seem to be unfinished. In fact, they are more than just finished, because they offer the viewer the chance to complete the image on their own using imagination.
via booooooom