Bob Dylan covering Frank Sinatra songs probably isn't an album that'll appeal to many people born in the last half century. So, as it's come time to market Shadows in the Night, Dylan's new album composed entirely of Sinatra covers, the legendary songwriter is focusing his efforts on the 50 and older demo.
This week, Dylan gave his first interview in three years to AARP The Magazine, the bi-monthly publication catering specifically to seniors. Not only that, but as Wondering Sound reports, 50,000 randomly selected subscribers of the magazine will be receiving free copies of Shadows in the Night.
Shadows in the Night arrives officially on February 3rd through Columbia Records . Below, listen to the latest teaser track, "Stay With Me".
---
"I love these songs, and I'm not going to bring any disrespect to them," he said of a tracklist that includes great American standards such as "Autumn Leaves" and"That Lucky Old Sun." "To trash those songs would be sacrilegious. And we've all heard those songs being trashed, and we're used to it. In some kind of ways you want to right the wrong."
The Wondering Sound confirmed that, yes, 50,000 AARP Magazine subscribers will be getting Dylan's new CD in the mail. Big D told the mag that this is the perfect time for him to publish these classic tunes.
"I've been thinking about it ever since I heard Willie [Nelson]'s Stardust record in the late 1970s," Dylan said. "All through the years, I've heard these songs being recorded by other people and I've always wanted to do that. And I wondered if anybody else saw it the way I did."
The interviewer noted that all of the songs on the record had been previously recorded by Frank Sinatra. Should Dylan be worried about risking his reputation against Frank's?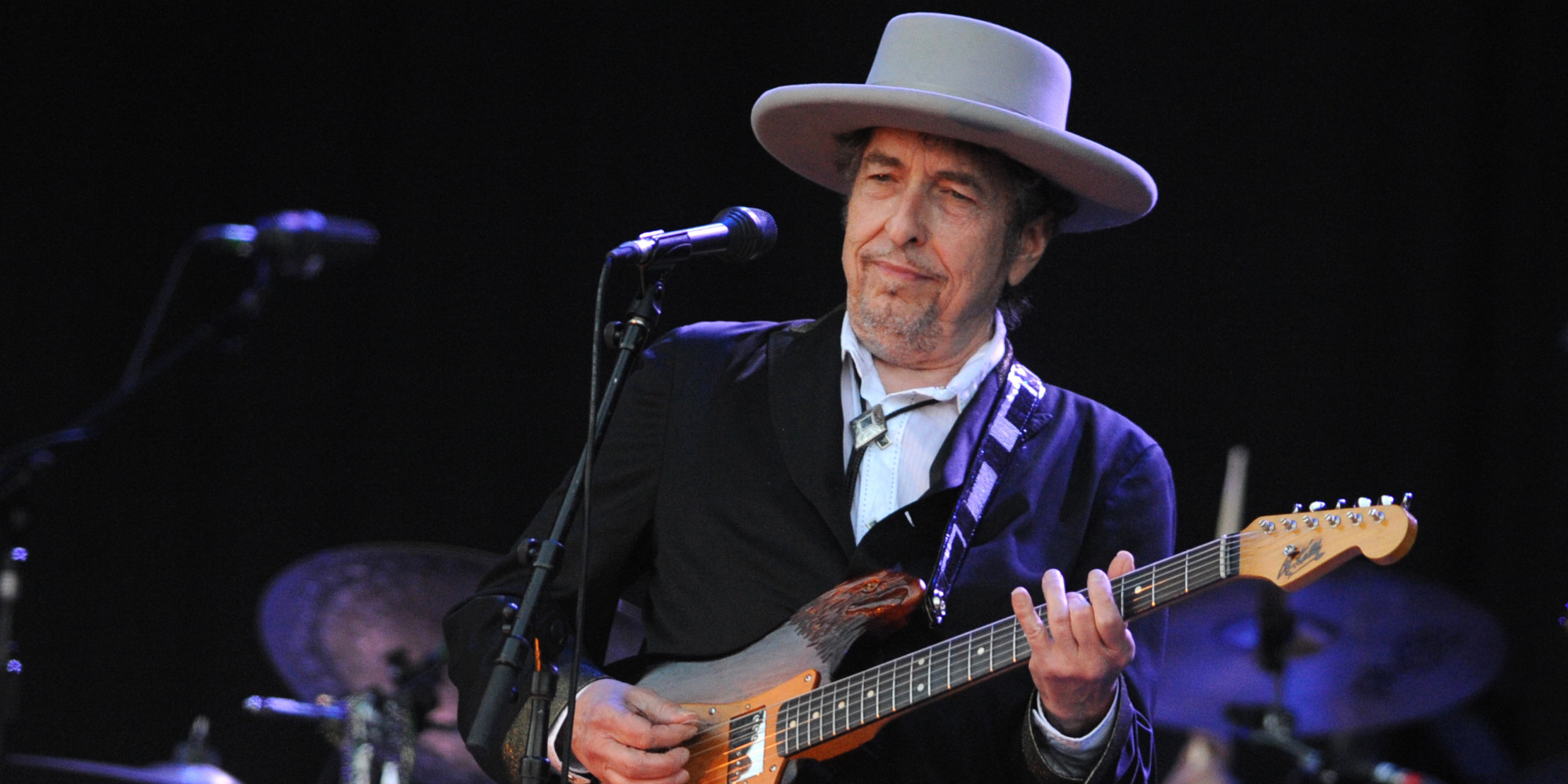 "There's nothing risky about making records," Dylan fired back. "Comparing me with Frank Sinatra? You must be joking. To be mentioned in the same breath as him must be some sort of high compliment. As far as touching him goes, nobody touches him. Not me or anyone else."
"I was so much older then," sang Bob Dylan in 1964. "I'm younger than that now." Dylan's 51 years older now (at least by the calendar), and he's embracing his senior demographic with the marketing strategy for Shadows in the Night, his forthcoming album of Frank Sinatra covers, which is set for release on Feb. 3.
Dylan just gave an interview—one of his longest in years—to AARP's magazine, and nowWondering Sound reports that a publicist has confirmed 50,000 copies of Shadows in the Night will be mailed to randomly selected AARP members. Sorry, 50+ hipsters—the albums will be on CD, not vinyl.
AARP promises that a longer version of Dylan's interview will be published next month, but the excerpt already available online includes the rock legend touching on some interesting topics. Among them:
• The genesis of his new album, which Dylan says he's been thinking about since Willie Nelson released Stardust, his collection of covers of pop standards, in 1978.
• His wry perspective on artistic risk-taking. When interviewer Robert Love asks whether Dylan thought it was risky to make a covers album, you can almost hear the Dylan of Don't Look Back firing his response off. "Risky?" asks Dylan rhetorically. "Like walking across a field laced with land mines? Or working in a poison gas factory? There's nothing risky about making records."
• His longtime crush on Mavis Staples. "I said to myself, 'One day you'll be standing there with your arm around that girl.' I remember thinking that. Ten years later, there I was—with my arm around her."
• How pleased he is to have a diverse audience—not just in terms of age, but in terms of interests and demographics.
• The best song he's ever written about heartbreak and loss: it's "Love Sick," he says, from Time Out of Mind.
• The nature of happiness, which Dylan riffs on for a while, with spacey insights like "time is your soul mate." In the course of that discussion, Dylan mentions that he doesn't understand how billionaires can be happy if they're hoarding all their cash instead of creating jobs in inner cities. Then, he thanks the interviewer for keeping the interview focused on music.
via:http://www.musictimes.com