by Maria Sofou
This is some news!
Ben Stiller a.k.a Derek Zoolander has landed his first Vogue cover and it looks amazing: photographed by Annie Leibovitz and joined by Penelope Cruz, the shoot features the top male fashion model in a horse saddle on a bed photographed by Cruz, sitting in a make-up chair alongside Gigi Hadid, Jourdan Dunn and Joan Smalls and having his trousers fixed by a kneeling Alexander Wang!
Stiller and Cruz are dressed in head-to-toe designer wear: Roberto Cavalli, Dolce&Gabbana, Ralph Lauren, Versace, Alexander Wang, Tom Ford and the list goes on. Fashion lovers will recognise that the shoot pays homage to various famous fashion images such as Helmut Newton's "Saddle I" and recreates many more!
The much-awaited sequel of Zoolander is set to hit theaters on February 12. 15 years after he firstly rocked the fashion world, Derek Zoolander's career is doing better than ever!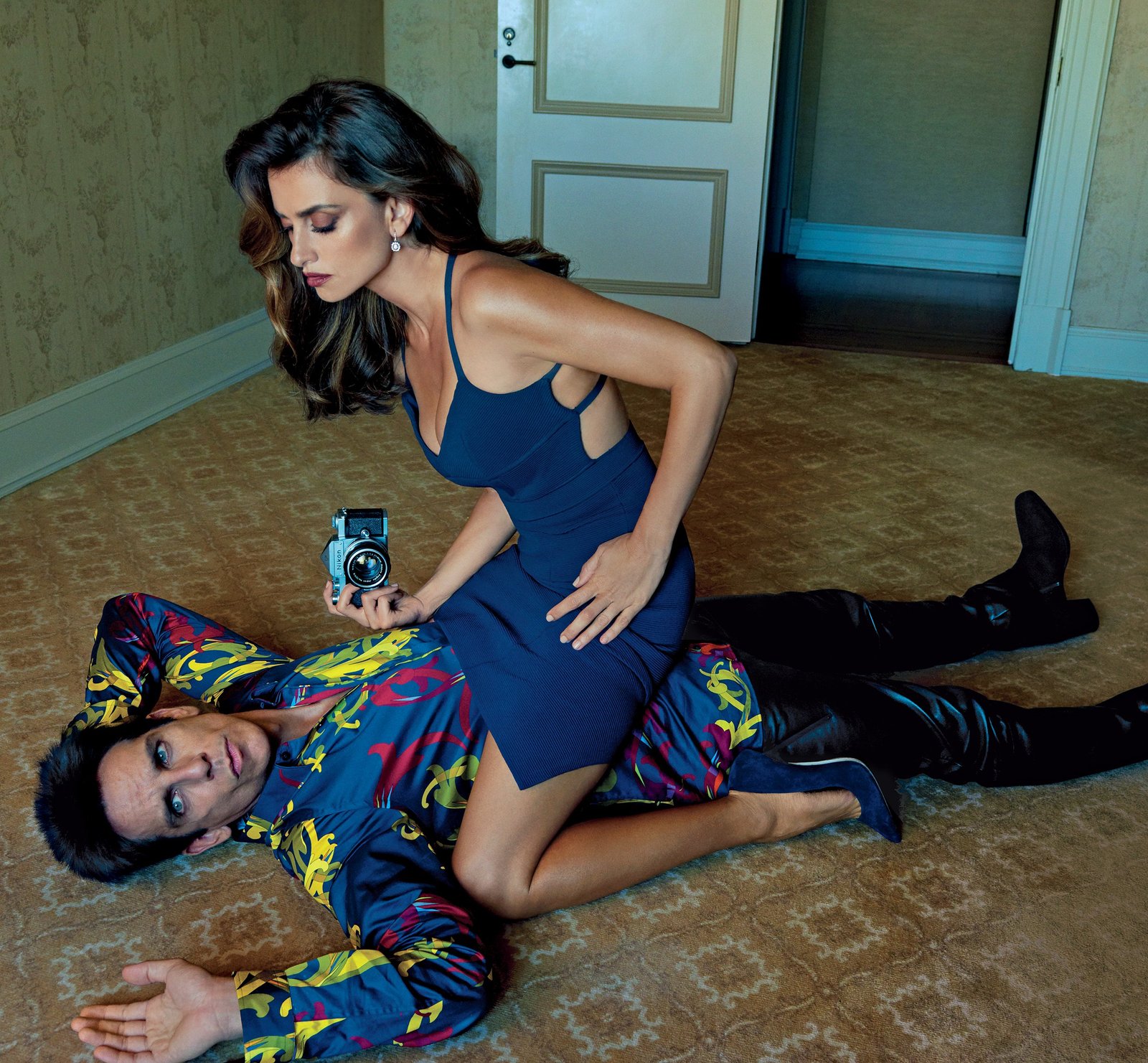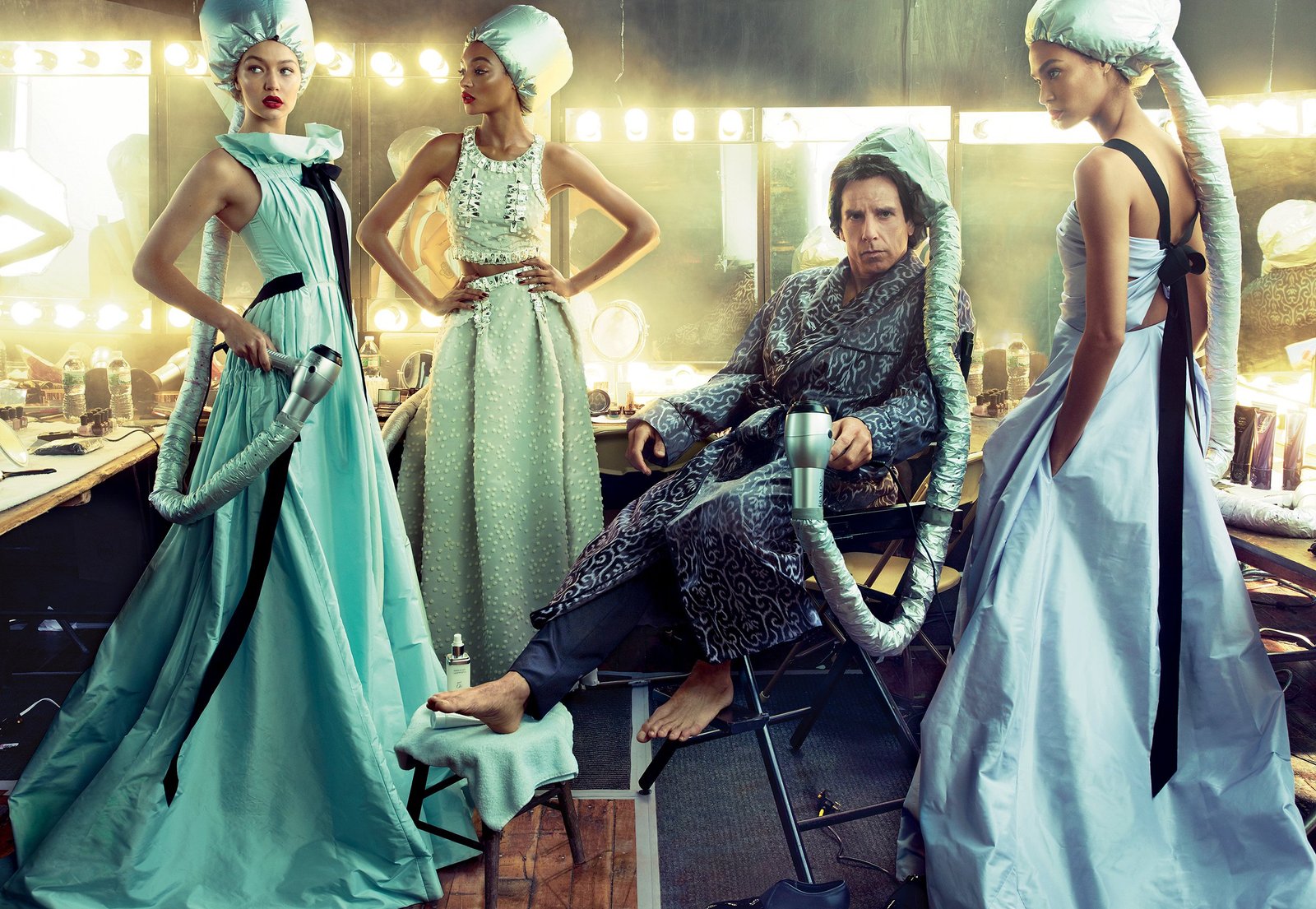 All Images Courtesy Of Annie Leibovitz/Vogue