Posted By Julia Horeftari for Art-Sheep
This year, New York Fashion Week promotes diversity. Among those who hit the catwalk were disabled models in wheelchairs and Jack Eyers, a personal trainer from the UK and the first male amputee model to take to the runway. The theme of the FTL Moda's AW 15 was "Made in Italy" and featured international designers who showcased models from around the globe.
Involved in the FTL Moda Loving You show were Fondazione Vertical, an Italian foundation that supports research on spinal cord injuries and Models of Diversity, a London-based agency campaigning for more diversity amongst models in the fashion industry as well as in the media.

Last Thursday, in Carrie Hammer's show, actress Jamie Brewer ("American Horror Story") became the first woman with Down's Syndrome to hit the catwalk. After that, Jack Eyers became the first male amputee model of the runways. Jack, from Bournemouth, Dorset, had his right leg amputated at the age of 16, which had been left withered by Proximal Femoral Focal Deficiency (PFFD), a rare non-hereditary, birth defect that affects the pelvis.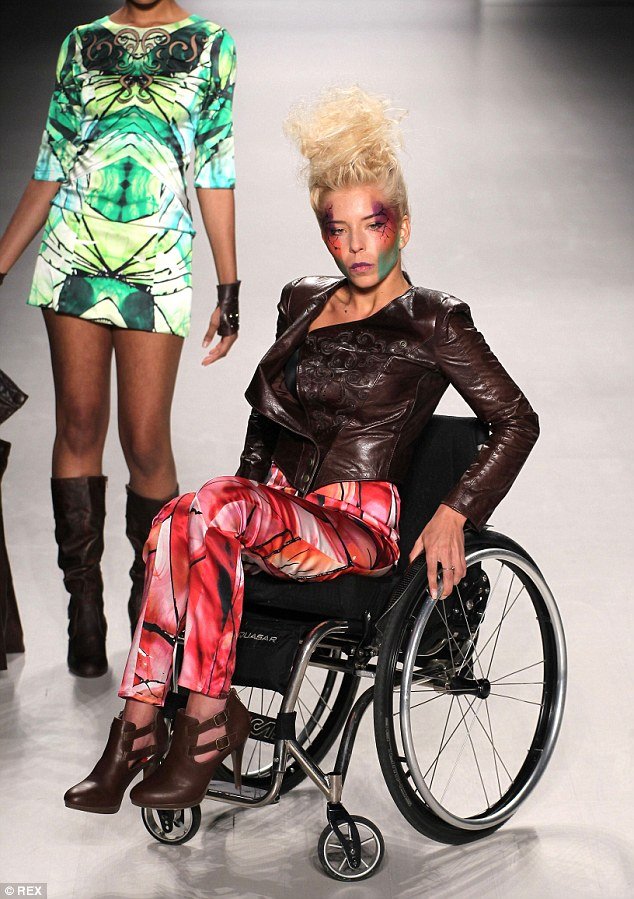 Jack shared a few of his thoughts before appearing on the catwalk and said that it all felt surreal and that he couldn't believe this was actually happening. "To be the first male amputee model on a New York Fashion Week runway feels amazing – it feels like such a big deal". He confessed he had no idea what to expect and continued "I just want to show that having a disability doesn't need to hold you back (…)I want people to see me, and to realise that there needs to be more disabled models walking the runway".
Jack was personally chosen by fashion designer Antonio Urzi, who has created outfits for many celebrities, including Lady Gaga and Beyonce. One of his most famous creations is the silver sequined outfit Lady Gaga wore last year, on her 28th birthday.
Ilaria Nicolini, the producer of the show, shared her excitement about this opportunity to introduce these amazing new talents to the world of fashion as well as working with Fondazione Vertical's Fabrizio Bartoccioni, an experience that opened her mind and showed her that wheelchairs are more than just "accessories".
via DailyMail