by Anna Randal
Brittni Price is a 24-year-old self-taught makeup artist and body and face painter in Atlanta, GA. After losing her job, Price found herself practicing what she really loves, make-up.
The talented woman got inspire by a makeup challenge on Instagram, hosted by a school based in Southern California, and created a series of mind-blowing Christmas looks that show her passion and skills.
"Around the end of November, I came across . I decided "why not take a stab at it?". So on December 1st, using the makeup I had and acrylic paint, I sat on my bathroom counter blending and painting away my own interpretations of the pre-created list counting down 'til Christmas. Most looks took 2-6 hours depending on the detail or on myself being anal retentive. I also made prosthetics out of aluminum foil, lots of adhesive and toilet paper. About a week into the challenge a close friend gave me some professional body paints," she explains.
Would you dare to wear any of these? We would!
Day 1: Candy Cane
Day 2: Ornaments
 
Day 4: Ginger Bread Man
Day 12: Elf
Day 14: Stockings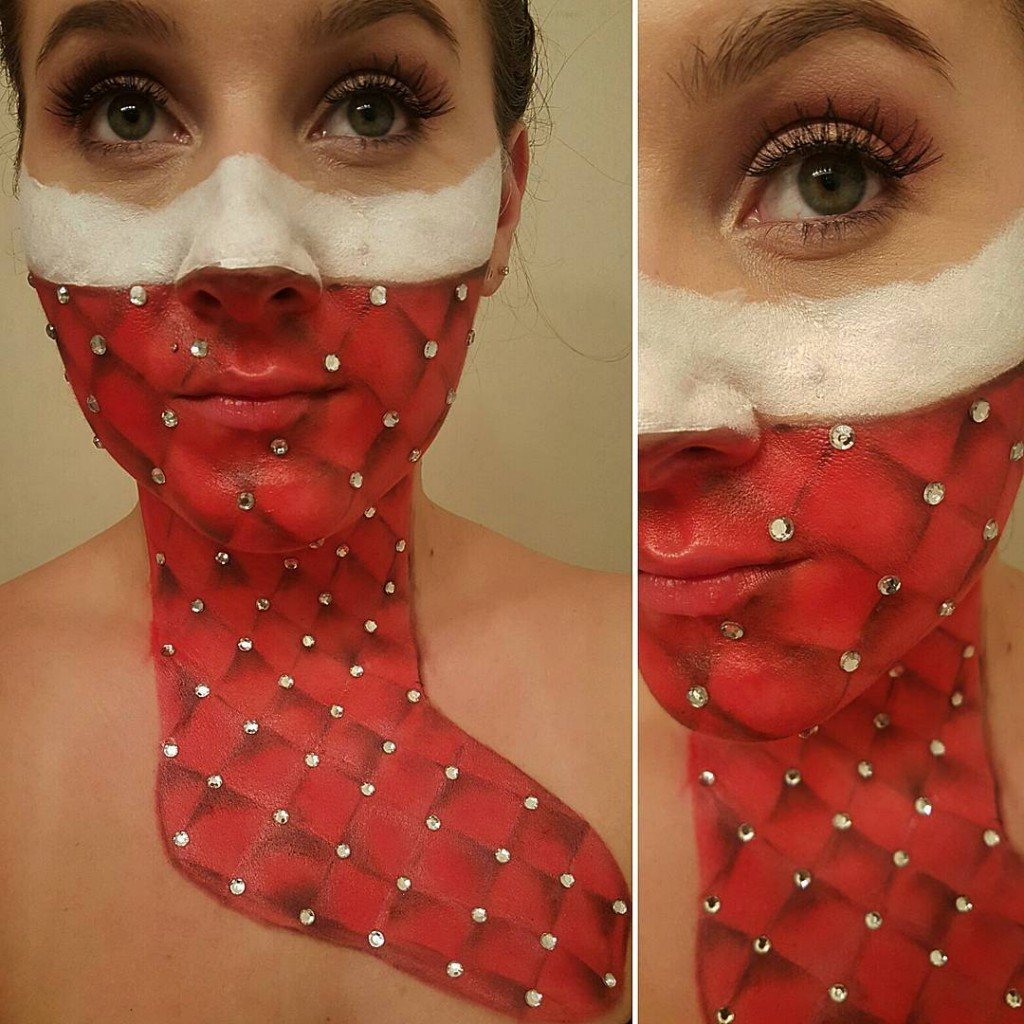 Day 16: The Grinch
Day 17: Snowflake
Day 18: Tree Lights
Day 20: Golden
Day 22. Present
Day 24: North Star
Day 25: Christmas Sugar Skull