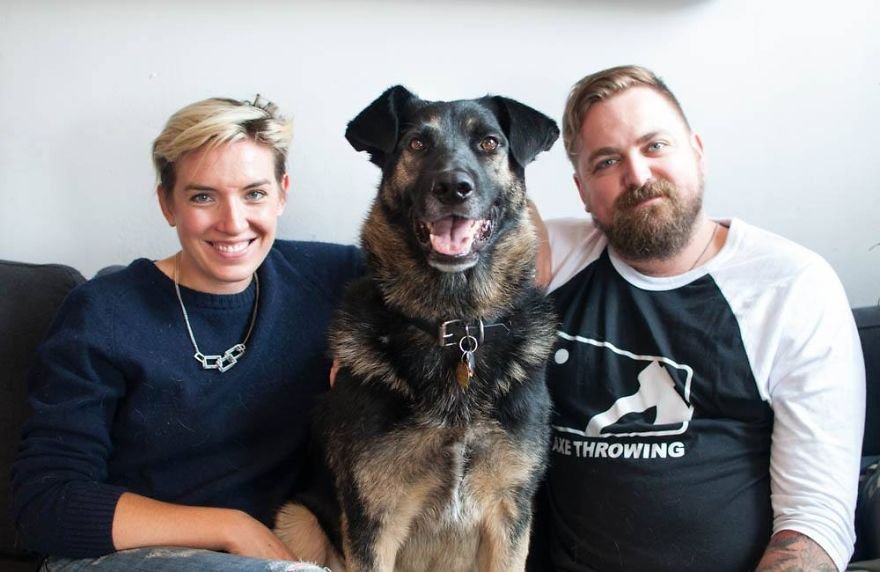 Meet Devon, James and Matto! Matto was sadly burned with hot oil with tethered
by Margot Pierce
Nicole Simone's photographic series entitles Redemption Dogs is a truly inspiring project about the importance of dog adoption.
The creator has photographed over 200 families and their rescued dogs, not only allowing them to share their dogs' stories but also reveal how rescuing a dog has impacted their lives. The project is really moving and deeply highlights the importance of adoption as before rescued, many of these adorable animals were slated to be euthanized, abandoned, sick or homeless.
"Redemption Dogs is an ongoing photo series created and curated by Nicole Simone and her dog Charlie. What started as an art project with two small gallery shows in Toronto, has spread to multiple weekly shoots. From Brooklyn to Toronto, Simone seeks out the finest rescue dog stories around (there's never a bad one). The series is meant to help break stereotypes as rescue dogs being troubled souls. By showcasing the many different dogs from different backgrounds alongside the large variety of people adopters, the series helps people to think a little different," the project's site explains.
We just hope the series will inspire more people to adopt and rescue one of the many animals in need!
Here are some of Simone's photographs along with her commentary:
Kale was abandoned as a senior with cancer, but got to live her final days loved in a forever home
Sakari was slated to be euthanized at a Quebec pound until Kristine adopted her

Sug was a bait dog for fighting and Mira was desperate for a home, that's when they met Ashley and her family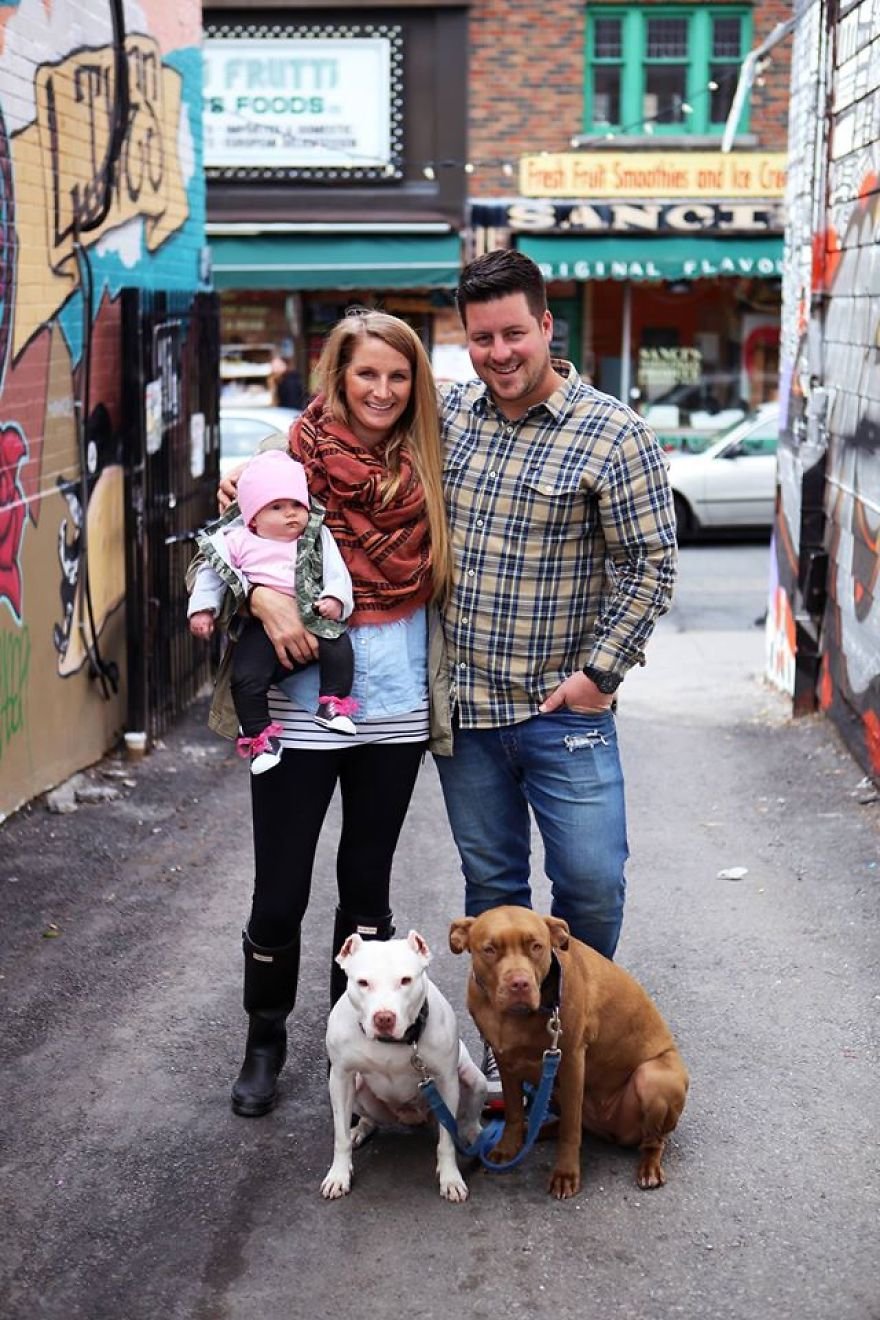 Brinkley was homeless on the mean streets of New York until she found a home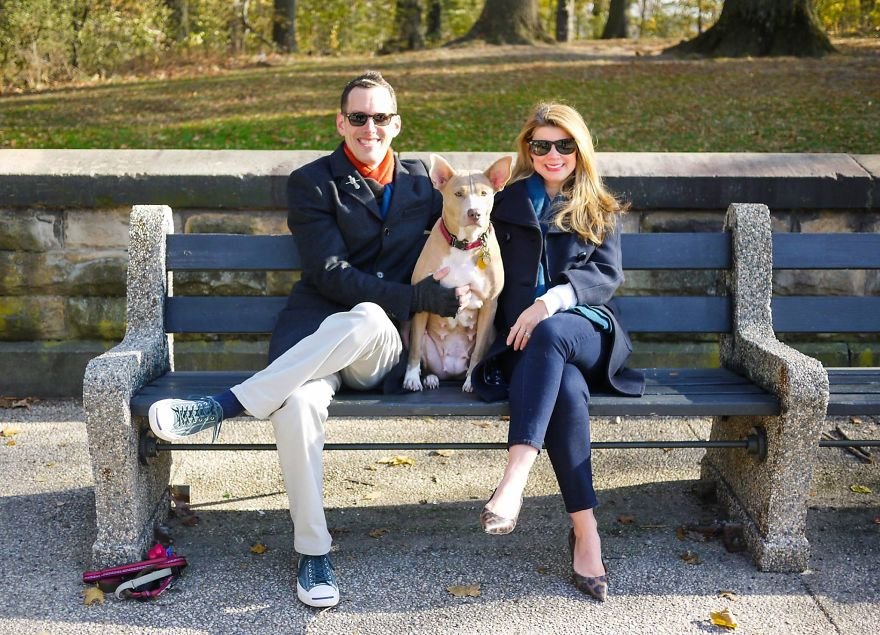 Ruby faced some trying circumstances before she got a second chance at life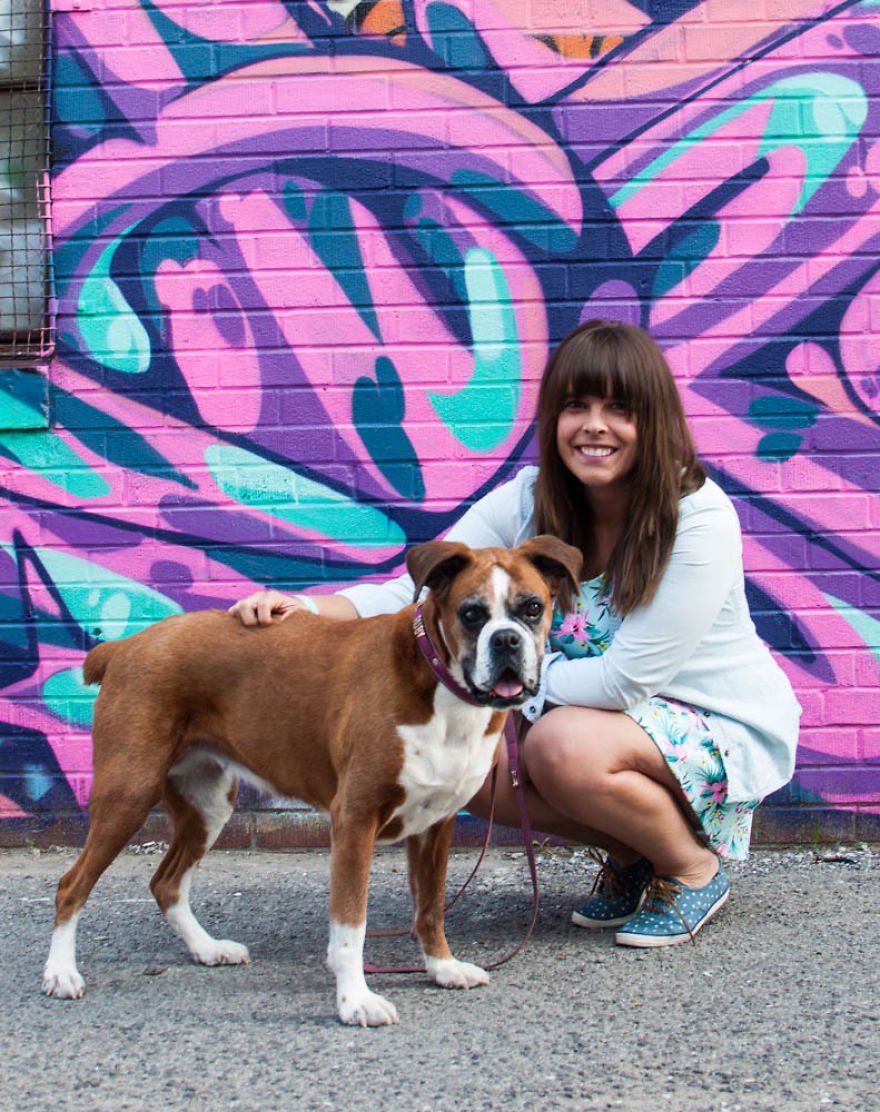 Meet Tess, Eugene and Lily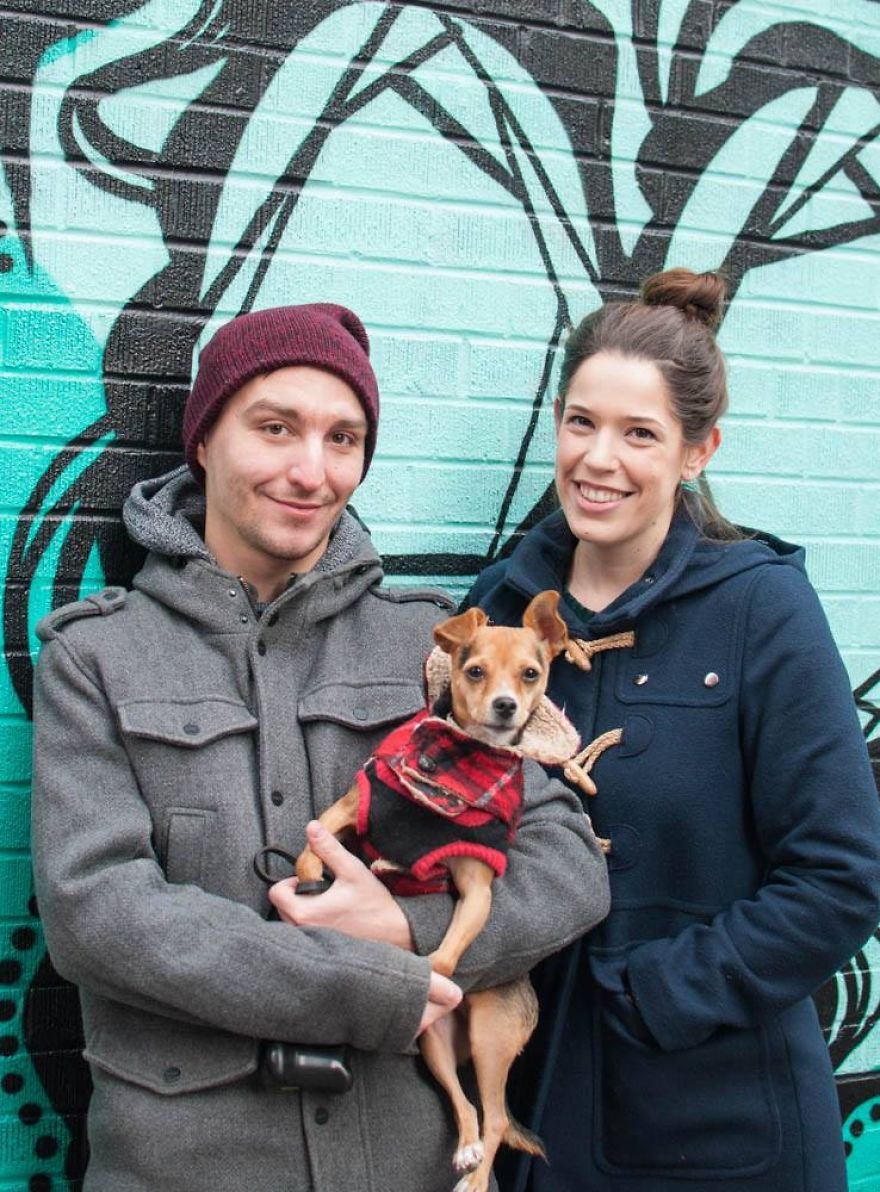 These three Great Danes were not too big to be rescued from unfortunate situations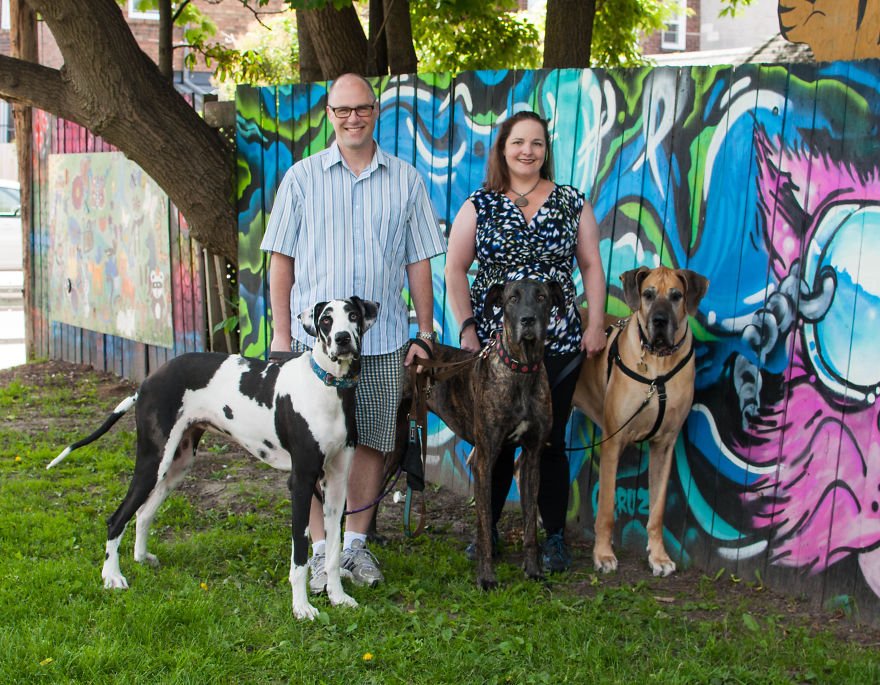 Meet Rebecca, Jamal and Taylor. From a bad situation to happy homes, these dogs couldn't be happier with where they ended up in life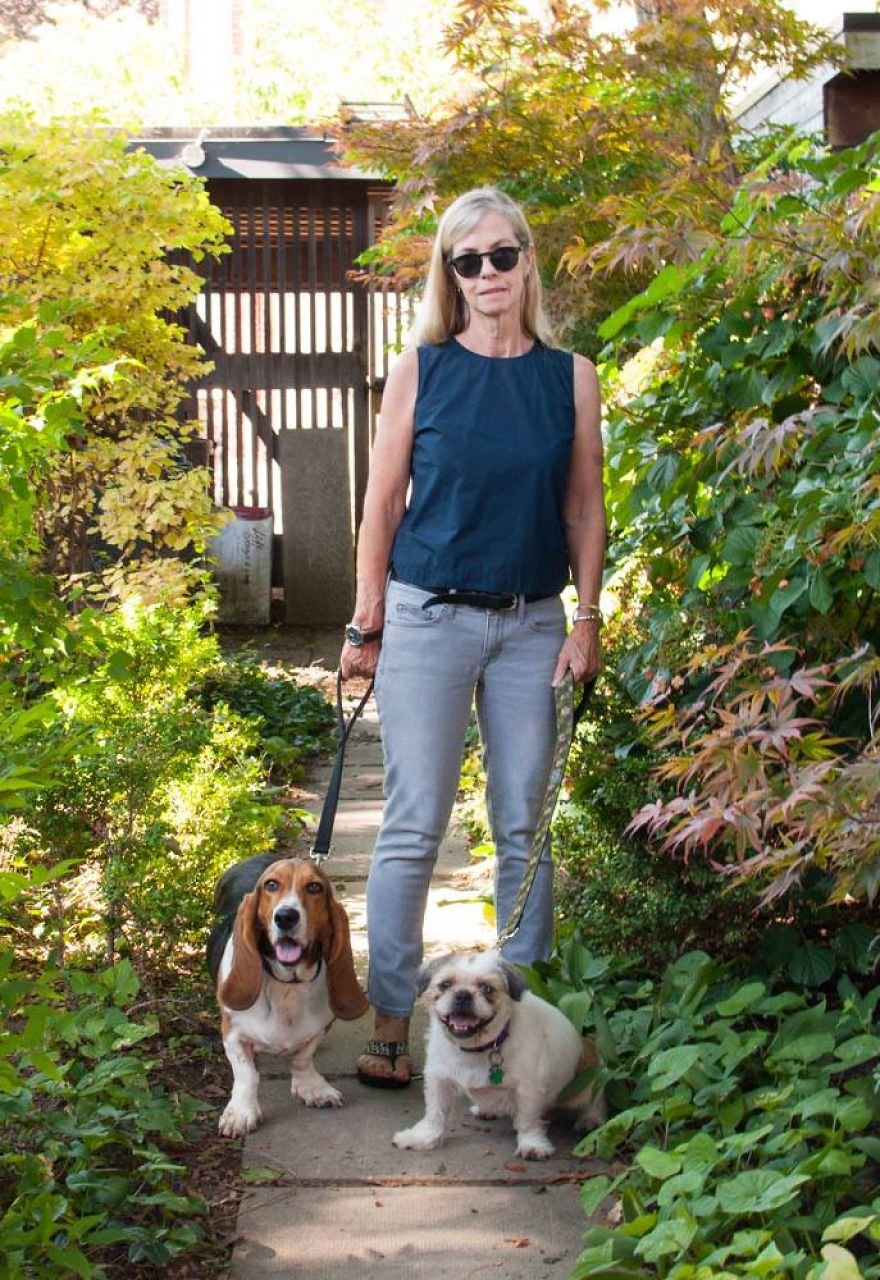 Adeena was a senior dog that was saved an hour before being euthanized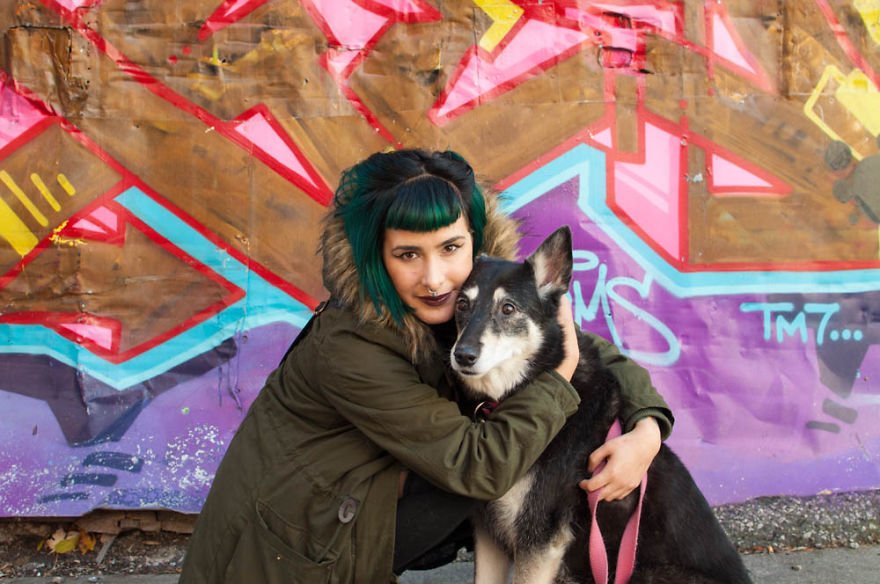 Meet Blanche and the one eyed wonderful Ty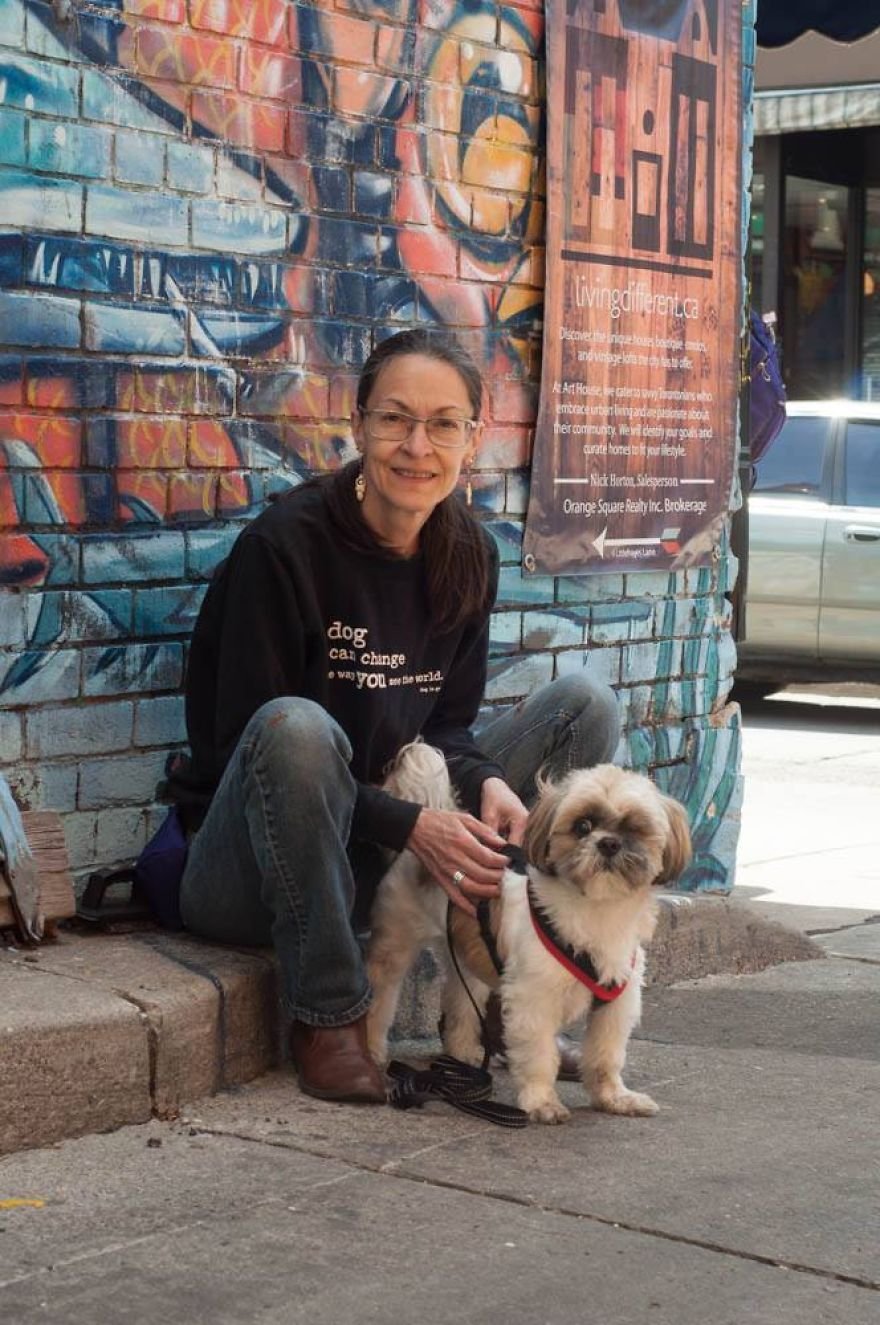 Dennis faced breed discrimination before finding a home with Evan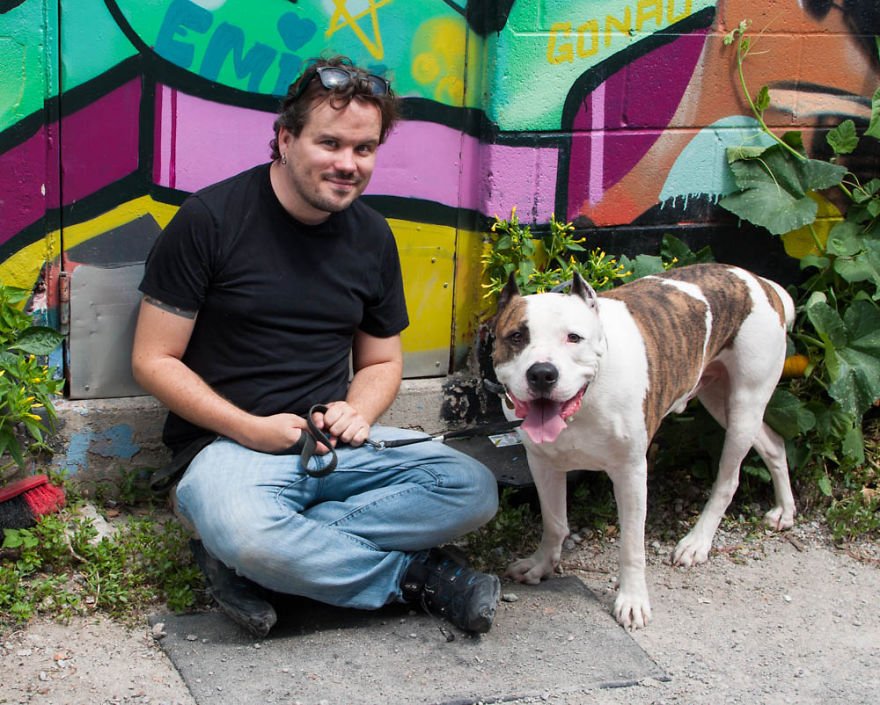 Jane grew up near the Arctic before finding a home in the city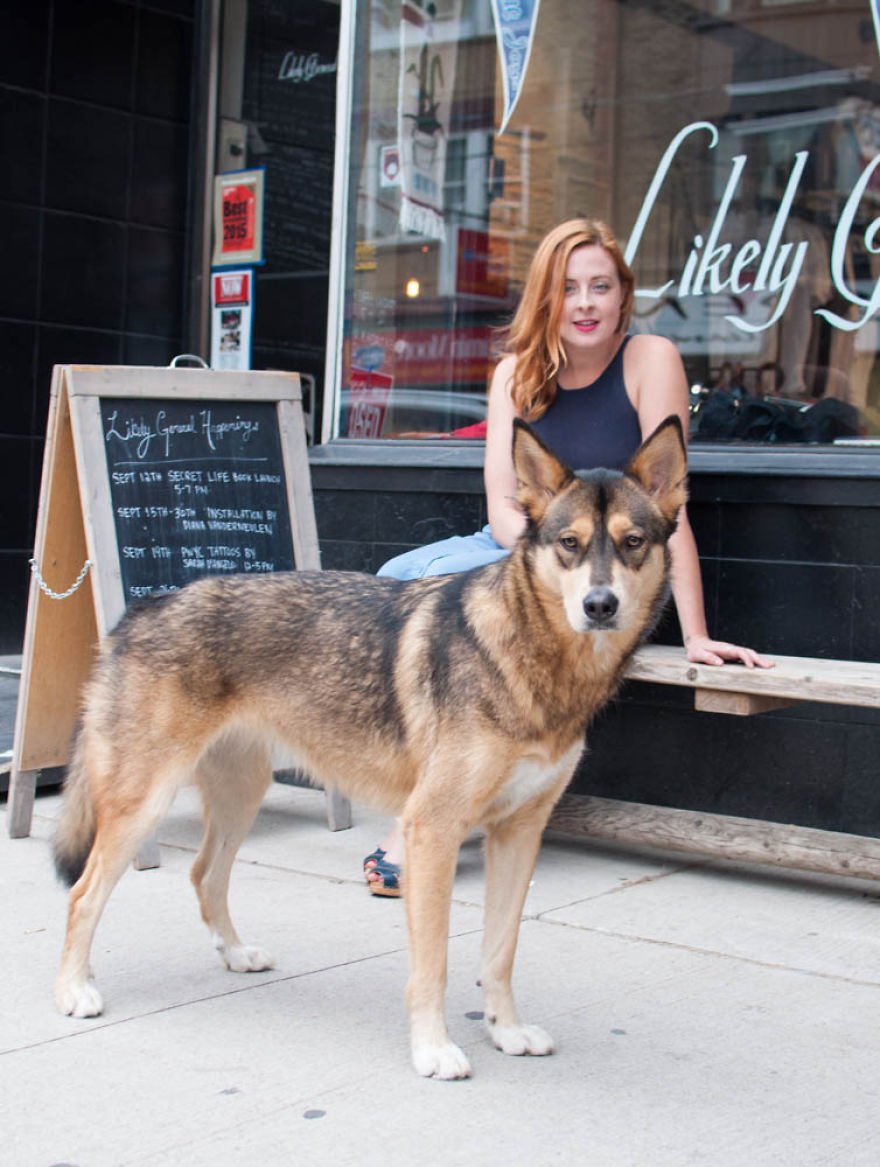 Meet Sheryl and Lucy. Lucy was a year old and starved to 27lbs. Here recovery was a miracle, and a great example of a 'foster failure'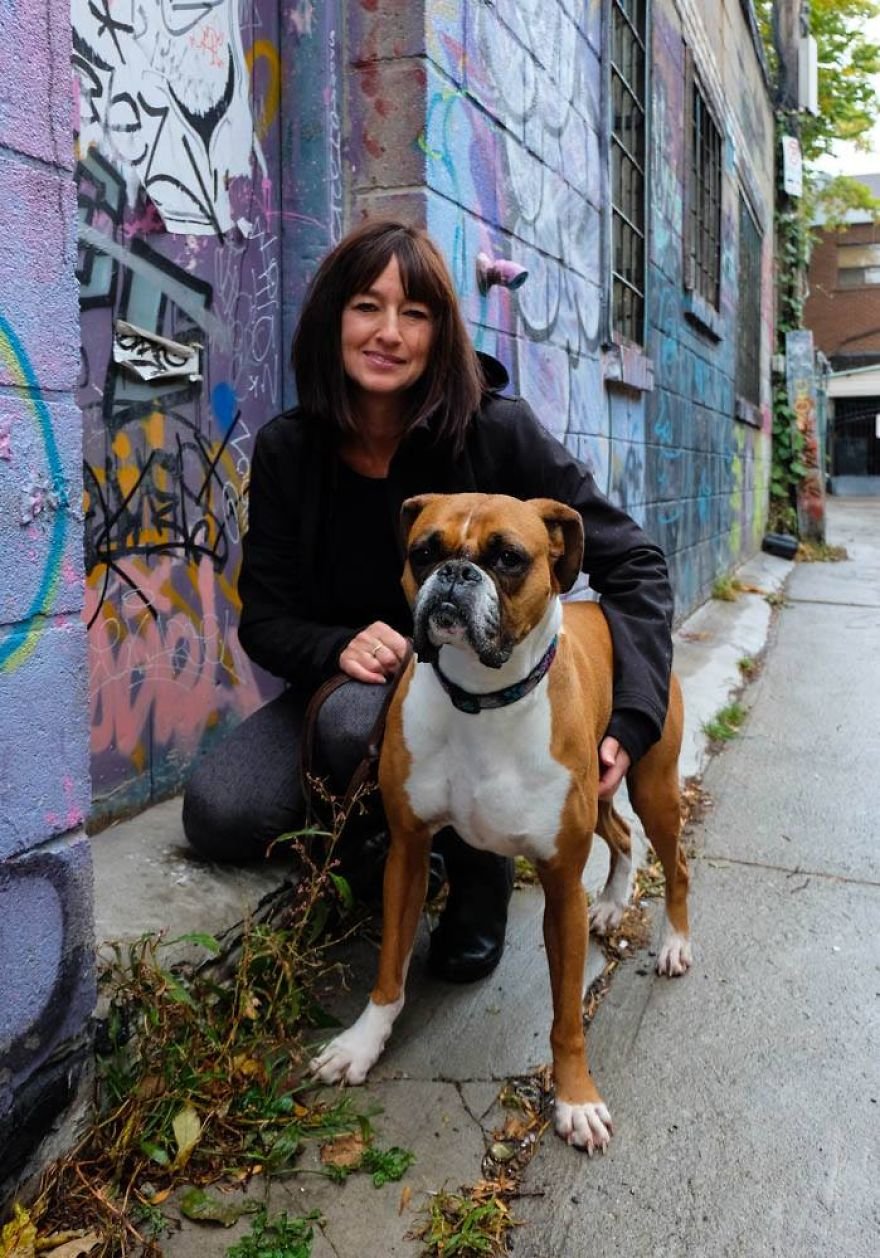 Earl faced breed discrimination and was photographed weeks before his death via cancer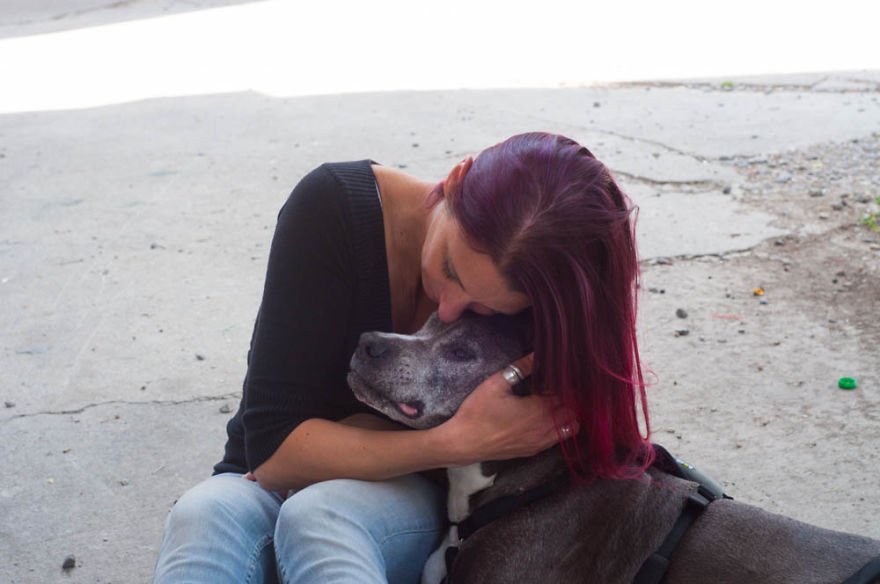 Tarah, Josh, Odin, Zeppelin and Pizza. A happy rescue family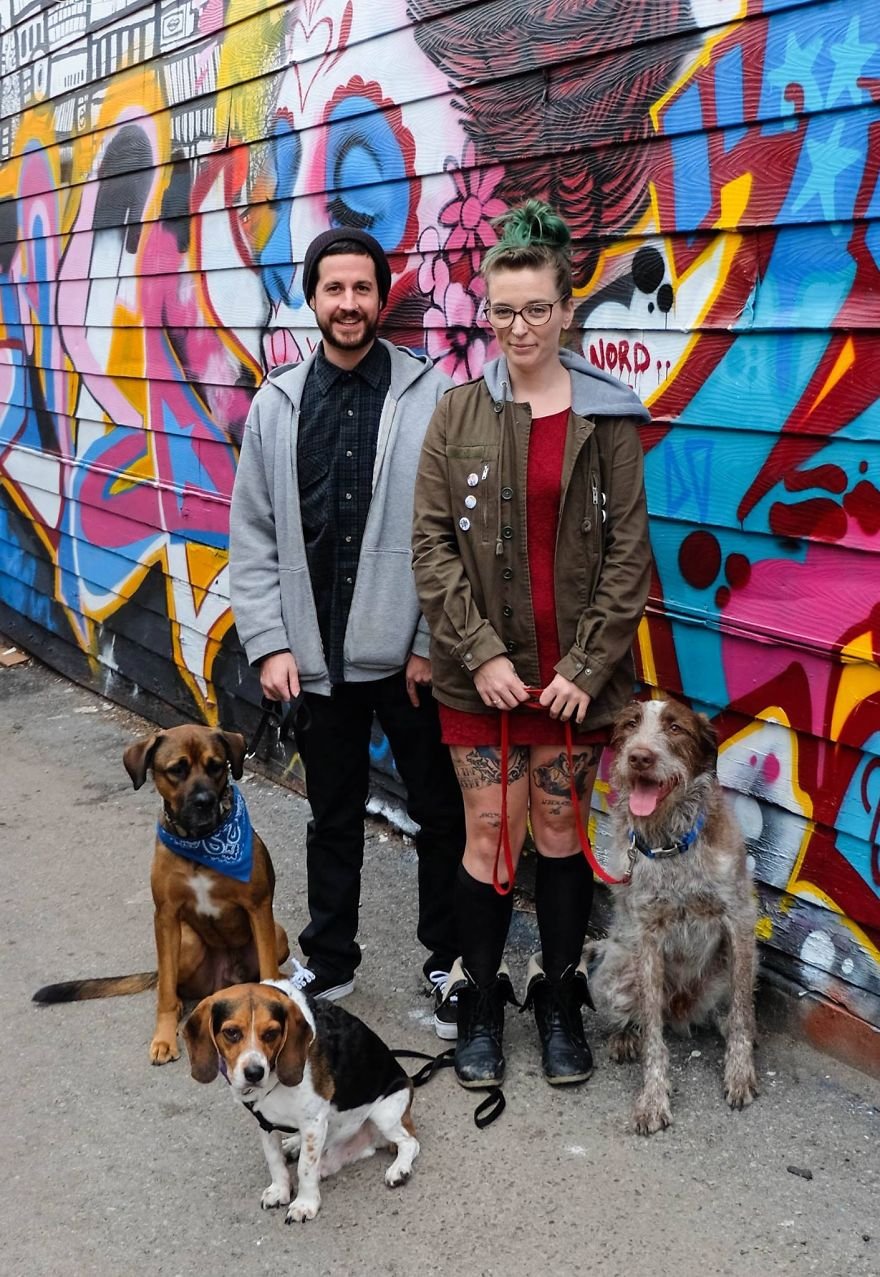 Sorina was rescued from the streets of Romania, missing an eye from abuse, she found a home in Toronto
Bambam was at an LA shelter and no one wanted her because of her funny walk; that's when she met Andy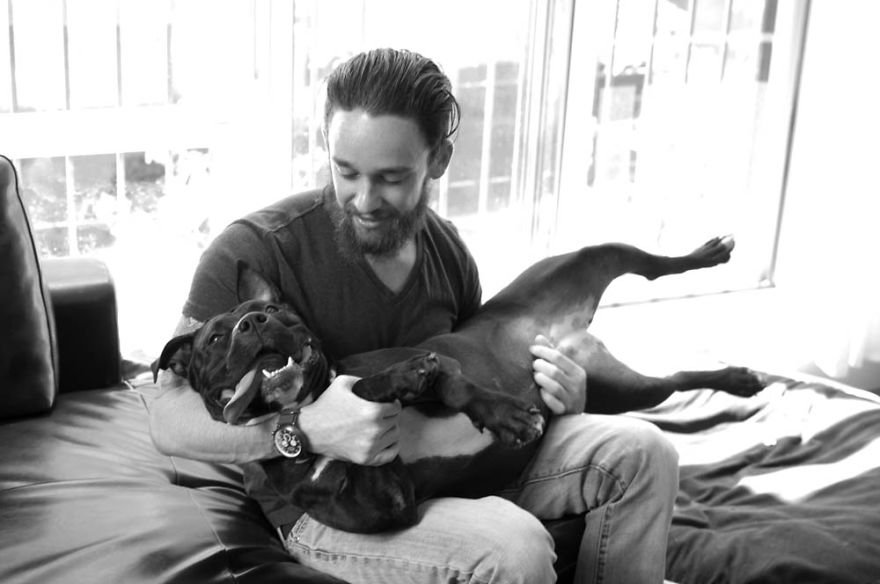 Gaia was found wandering Northern Canada at 3 months old, until a rescue found her and brought her to Marlee