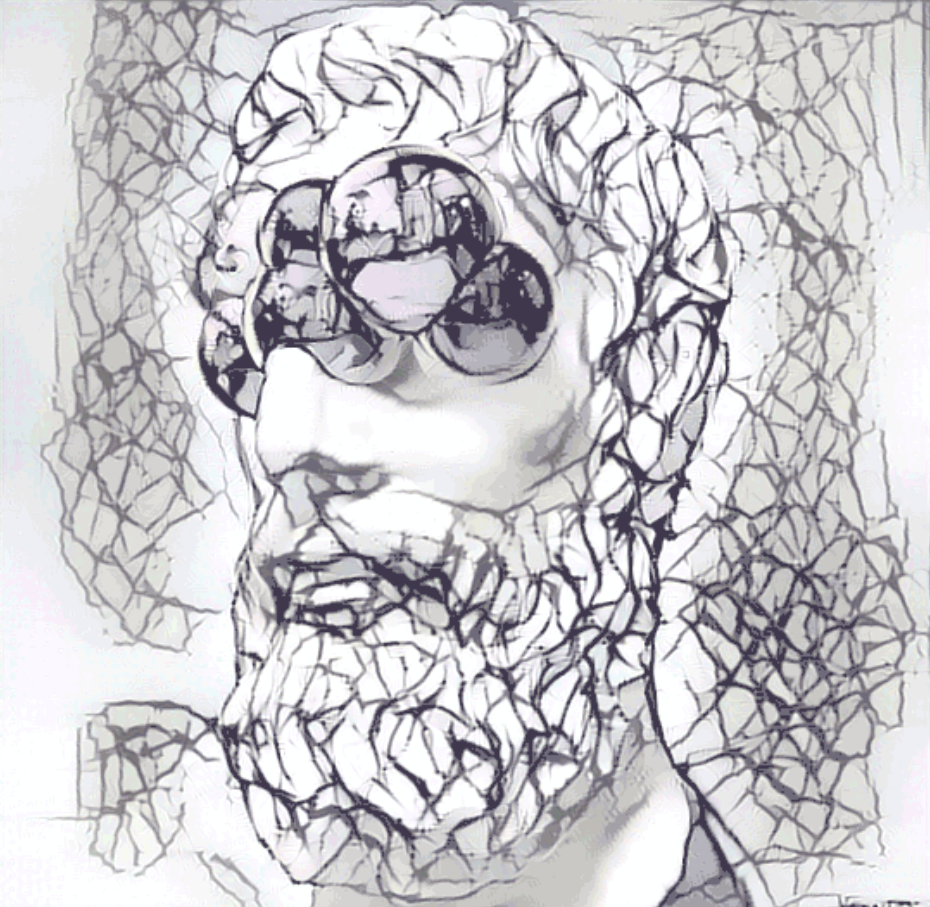 Gif artist lets the computer 'paint' images using a neural network
Self described visual artist and creative coder Vibeke Bertelsen (aka. Udart) has created 8 gif animations using cutting edge computer technology and paintings from world famous artists.
The animations were created using a neural network, a technology where a computer is trained to create new images by taking the artistic style of one image and applying it to another image. Vibeke fed the computer one of her own gif animations and images of famous paintings. Paintings by artists such as Jasper Johns, Lucian Freud and Robert Rauschenberg were selected, the criteria being that they are the most expensive paintings by living artists ever sold.
The result is striking and shows a recognisable image but with different painting styles that resemble the famous paintings.
http://vibekebertelsen.tumblr.com/post/148637163415/vibeke-bertelsen-udart-euphoria-neural
"I thought it would be fun to let the computer emulate famous and expensive paintings in this way. As an unknown gif artist I am about as far away from that world of the big auction houses as can be."
"When working with neural networks it's hard to tell who is the artist to be credited for the work. Is it the scientists who have developed this technique or is it the famous artists whose work is used without their knowledge? Or is it me who is simply feeding the computer the work of other artists?"
BACKGROUND INFO
===============
Vibeke Bertelsen (Udart)
————————
Vibeke Bertelsen aka. Udart is a visual artist and creative coder based in Copenhagen, Denmark. Vibeke works mainly with short animations and interactive multimedia. In her work Vibeke often place human figures that disintegrate in various ways and the animations seem to expose the frailty of the human experience. At other times she does more lighthearted and humorous work. She is also inspired by glitch art and the way it reveals the underlying logic of a given technology.
"I am doing a lot of gifs on Tumblr at the moment. I'm quite fascinated by the constraints of this format and the way it forces me to do ultra short animations. "
Apart from these gifs Vibeke also does animated music videos and interactive pieces for the web.
Website: http://www.udart.dk
Tumblr: vibekebertelsen.tumblr.com
Press
——
idN Magazine, Pick Of The Month, June 2014
http://www.idnworld.com/potm/?id=VibekeBertelsen-ValleyOfUncanny01
Prosthetic Knowledge
Animal New York
Festivals:
MashRome FilmFest., Italy 2012.
CologneOFF Film Festival, Germany 2013.
Robot Festival, Italy 2014
Madatac, Spain 2014
Contact Vibeke Bertelsen
+45 2027 3431
skype: vibber75
[email protected]