1 PLASTIC BOTTLE FISHING BOATS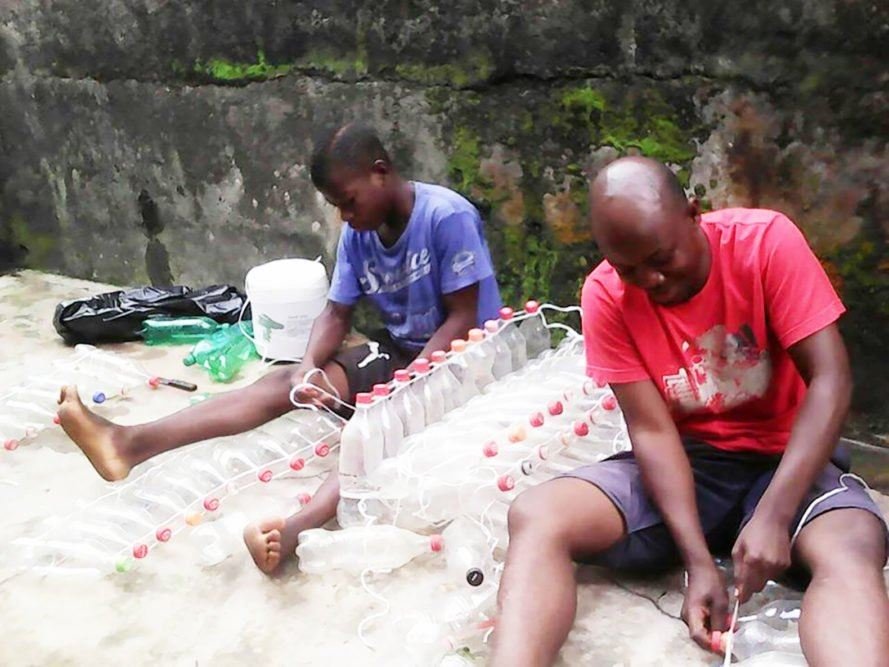 The plastic bottles clogging up the waterways is sadly a common phenomenon in Cameroon. So the residents decided to take the matter on their hands and use them to craft something useful. They turn them into a fishing boat. At first the fishermen thought it was a joke but after a couple of tries they say the plastic fishing boats are safe and strong.
2 BUILDING HOMES FOR REFUGEES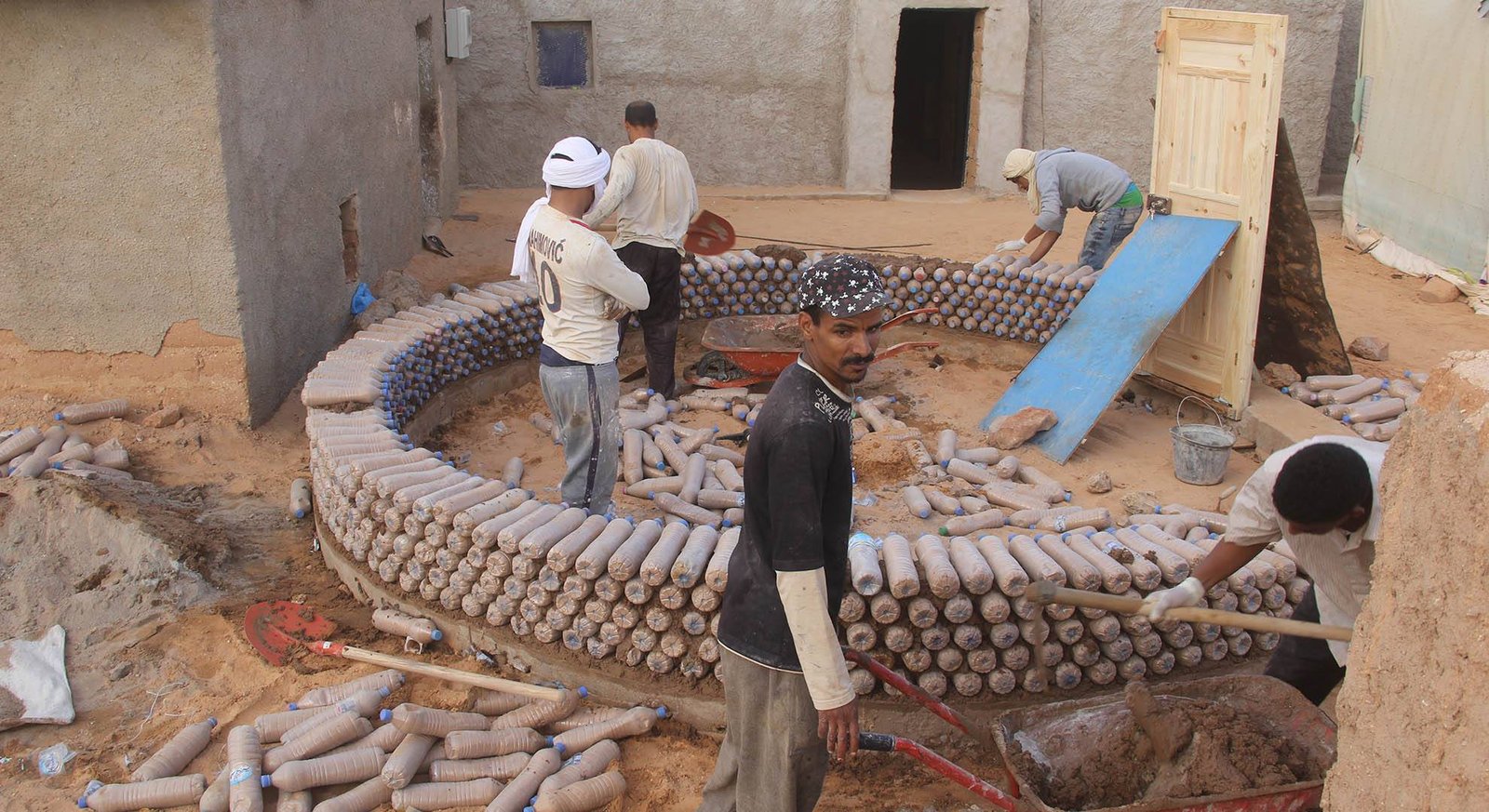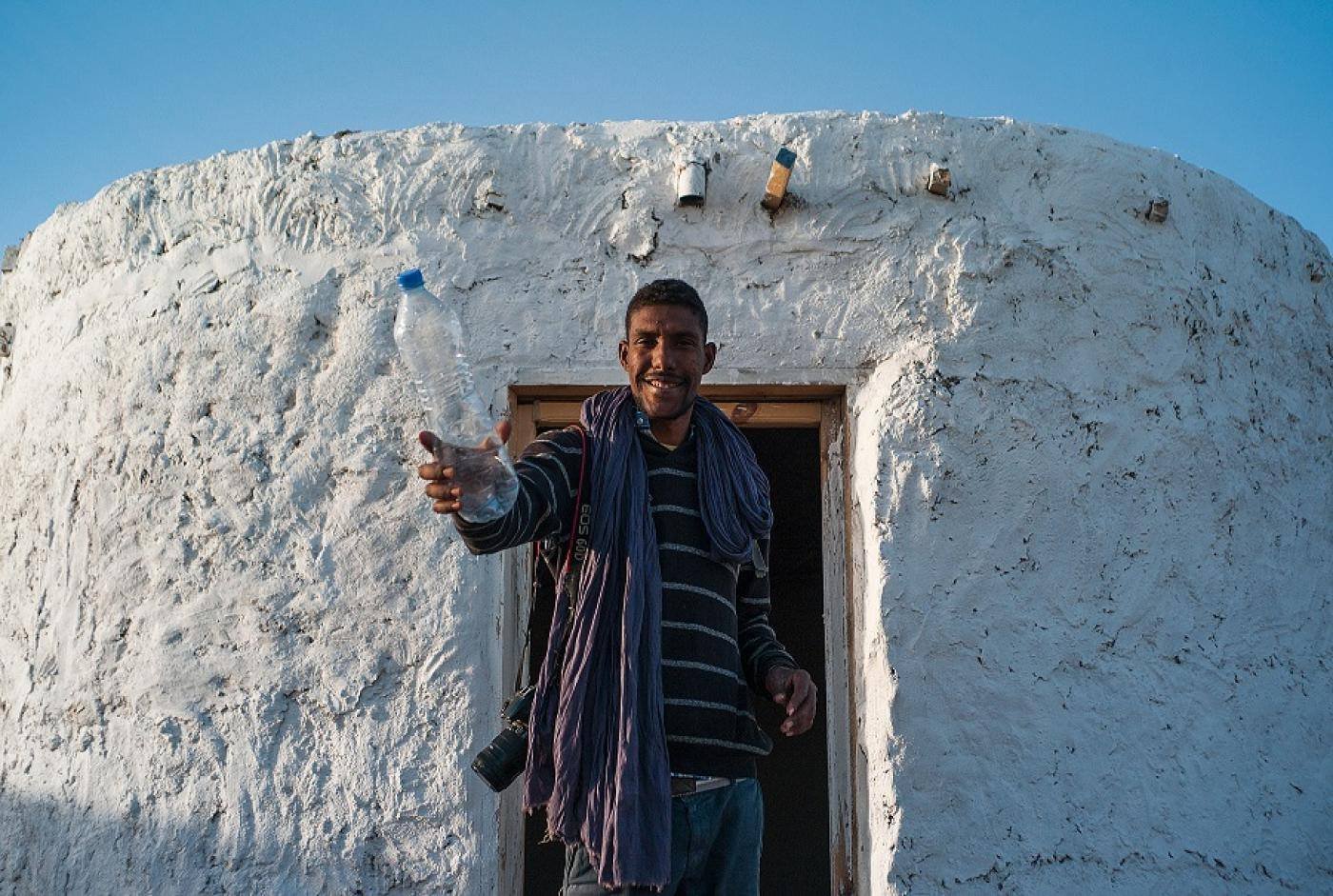 An Algerian engineer named Tateh , also known as "Manjoun al qarurat" (meaning "crazy with bottles") uses plastic bottles to build circular homes for refugees in the dessert. Mudbrick and adobe homes are at risk of heavy rains and sandstorms. The bottles are covered with cement and then painted white protecting the refugees from heat and sandstorms. He studied renewable energy thanks to UNHCR'S scholarship program. Tateh's first home was built for his grandmother. Today UNHCR and Tateh have constructed 25 houses.
3 BUILDING A ROAD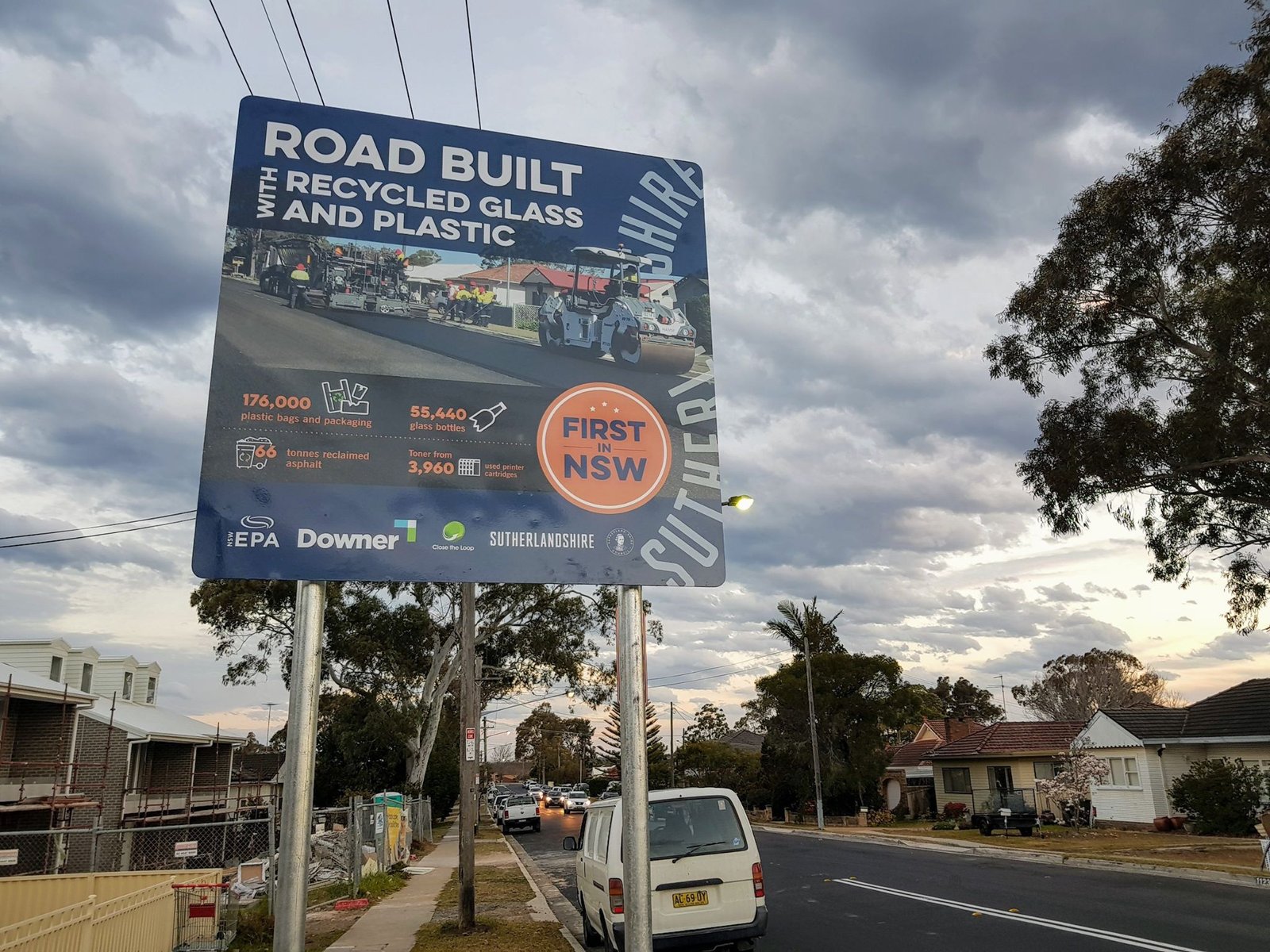 India and the Netherlands are building roads out of plastic waste. This lasts 3 times longer than normal roads. The company says "Platicroad" is lightweight and virtually maintenance free best part of it all, is that the Dutch roads can be recycled at the end of their life cycle.
4 MAKING ECO-BRICKS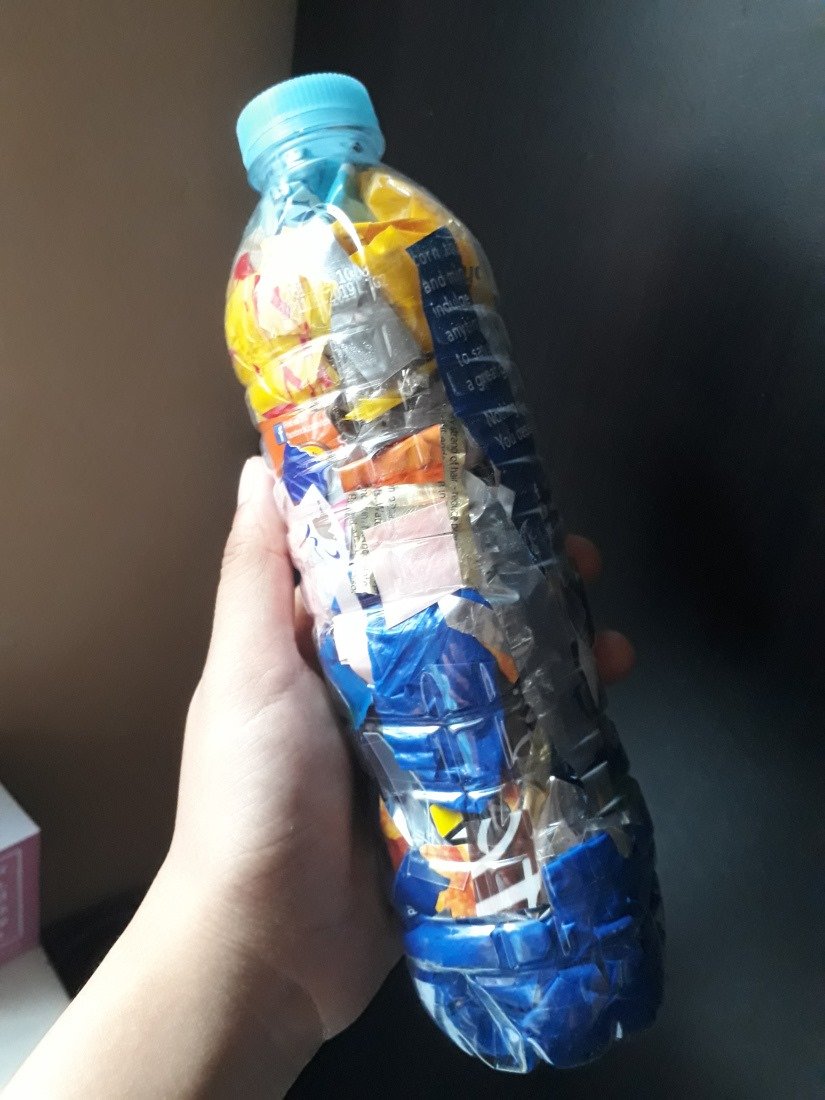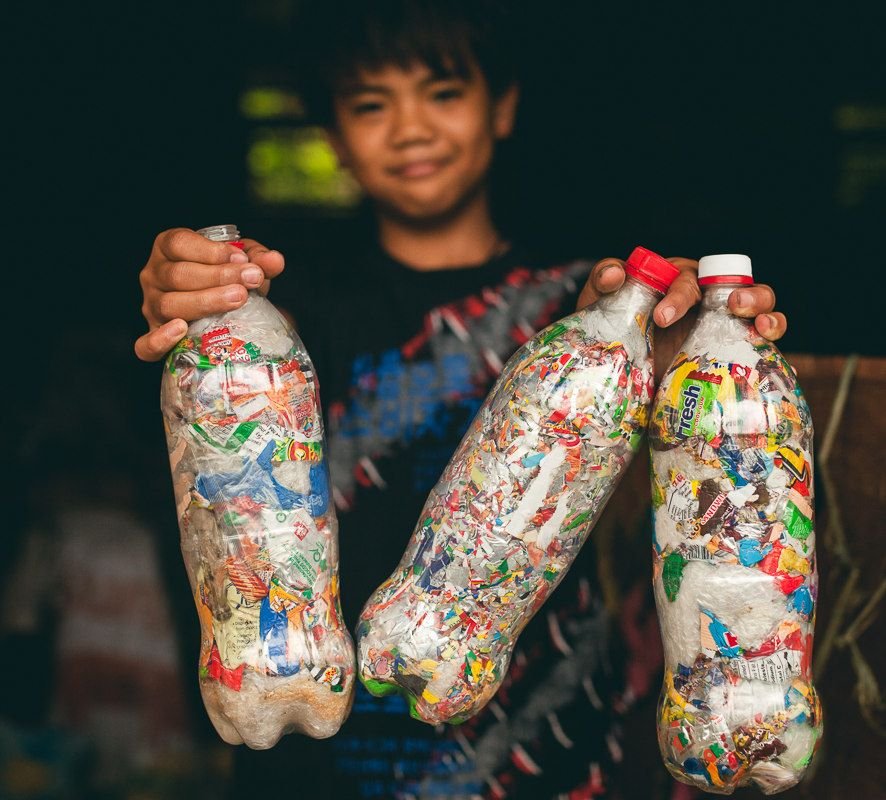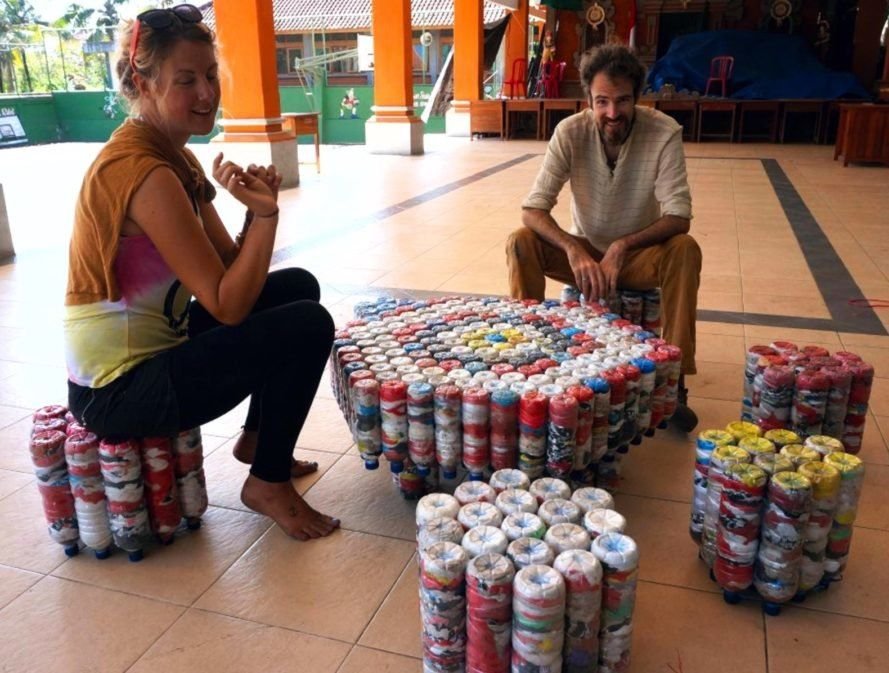 An "Ecobrick" is a plastic bottle which is filled with clean, dry plastic until it's packed tightly and can be used as a building block.
The dry plastic that they are filled with is unbreakable and durable hence why it is an ideal building material. Playgrounds for children have been made with "Ecobricks" and you can also build furniture and buildings of course.
You can make one yourself! Just remember not to buy a plastic bottle to make one, take one that you are not using. Next part is to fill it with Plastic bags, Photo papers, Food containers, Straws, Plastic fruit and vegetable packaging and other specific plastic parts that are shown in the video down below.