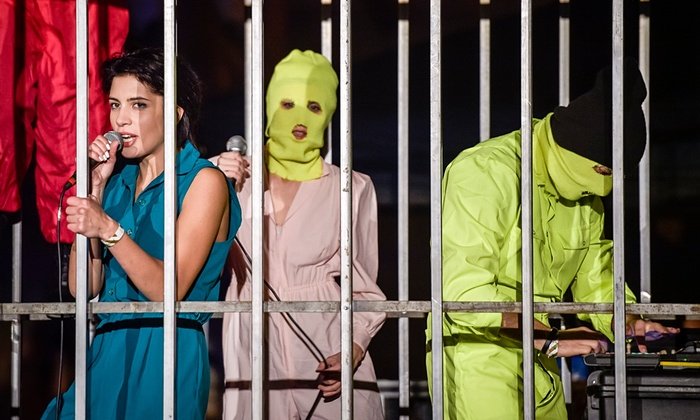 by Maria Sofou
Speaking in an interview with ArtNet News, Pussy Riot's Maria Alyokhina announced the group's plans to open up a "women's-only" museum in Montenegro.
The punk activist revealed that other Pussy Riot activists and herself are planning to open the New Balkan Women's Museum in Montenegro: a museum for women, by women, about women. Apparently, the venue will employ only female curators and administrators and show only female artists, while Alyokhina says she is still consulting with fellow feminists about how it should look and function.
"Given the embarrassing lack of diversity in the art world, it's an interesting idea. Women's solo shows have only made up 14 per cent of the Guggenheim's calendar, as well as 25 per cent at the Tate Modern and 16 per cent at the Pompidou." (Source)
A date is not yet set for this well-needed museum's opening but we can't wait to see it!