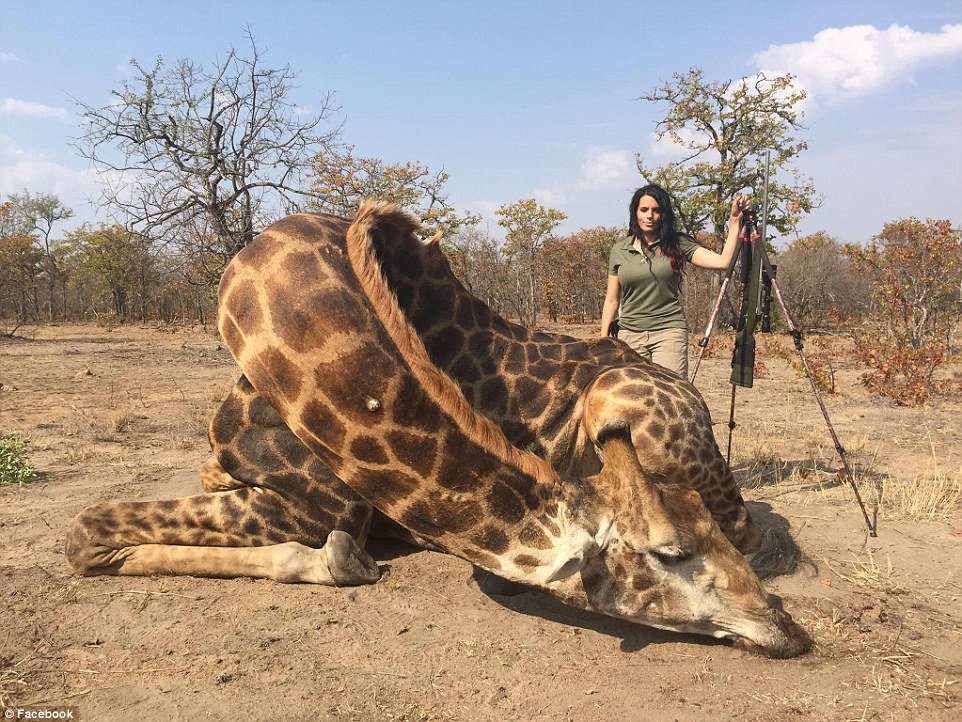 "Day #2 I got a amazing old Giraffe. Such a amazing animal!! I couldn't be any happier!! My emotion after getting him was a feeling I will never forget!!"-Corgatelli's post on her Facebook page

Holly Williams for Art-Sheep
Lately the Internet has been ablaze with the death of Cecil the lion and big game trophy hunting, as various individuals not only hunt and slaughter wild animals, but do not hesitate to proudly pose next to their carcasses and share the picture for the whole web to see. In the case of Idaho huntress, Sabrina Corgatelli, not only is she not shaken by the current climate of controversy and indignation, but she provocatively continues posting photos of herself posing next to slain wild animals including a huge giraffe, an impala and a warthog, despite the very "vocal" protestations of a big number of people on her Facebook profile.

Corgatelli's sickening posts have not ceased, despite receiving some very obscene comments from outraged individuals, and she lately accompanies these posts with declarations, such as "To all the haters – stay tuned, you're gonna have so much more to be p***ed about", as well as "Man, the antis are in overdrive on me lately!! If you want a good laugh at stupidity check out my page!! I'm truly sorry in advance about the language they use…..and they say I'm the one with no class!!! I would never say the stuff to another human that they have said to me!!! ", not hesitating to justify her actions by citing Bible passages: "take your quiver and your bow, and go out to the field and hunt game for me".
Hunting giraffe is legal in South Africa, Namibia and Zimbabwe, although in Zimbabwe, hunting lions, leopards and elephants has been suspended in the wake of Cecil's death.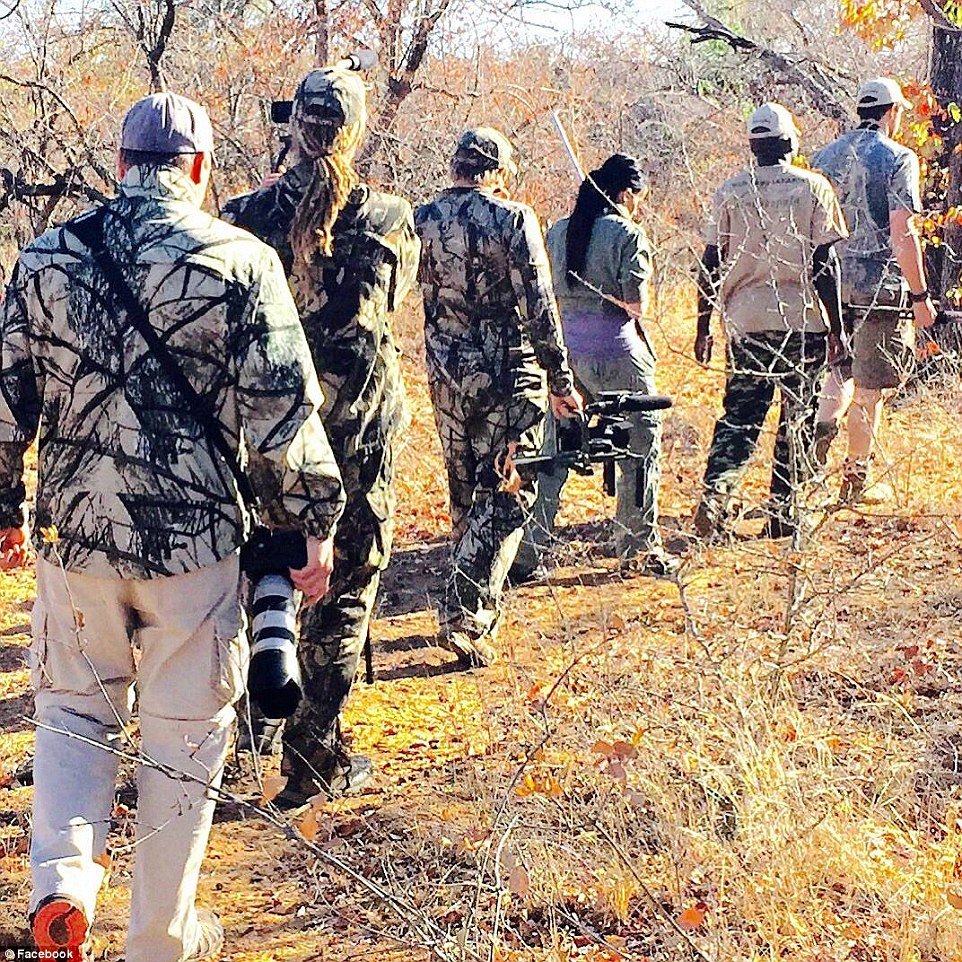 Some of Corgatelli's haters' comments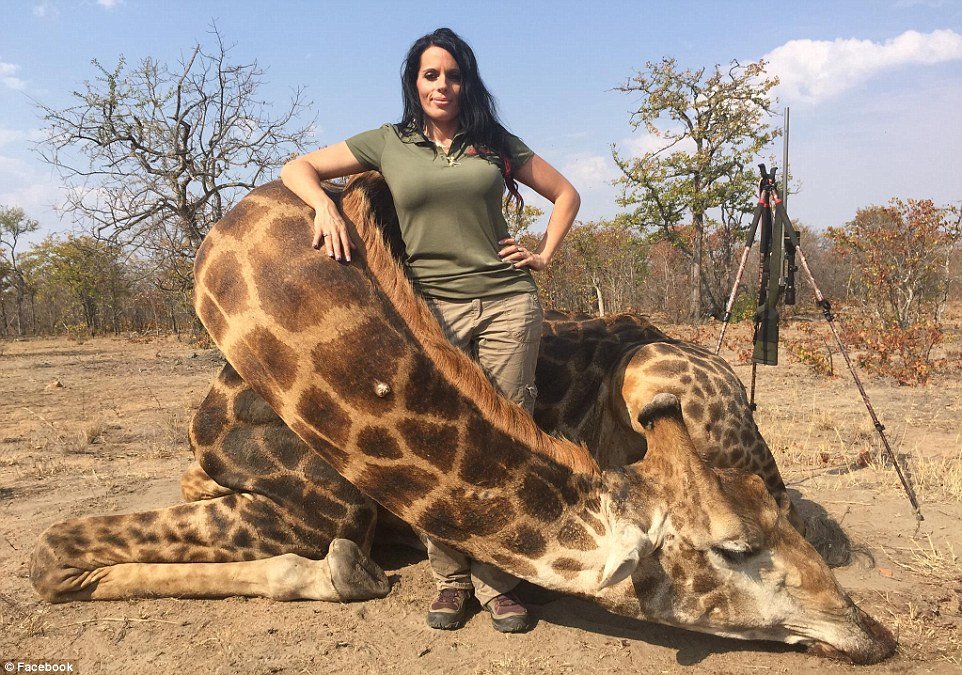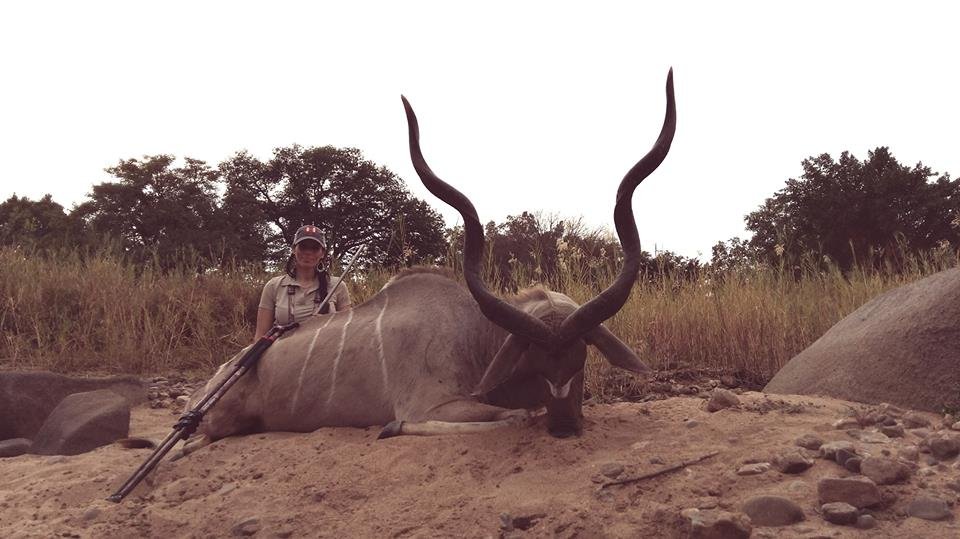 "Day #1 I got the #1 animal on my list!! What a beautiful Kudu!! This is completely a hunt of a lifetime!! Amazing memories being made!!"-Corgatelli's post on her Facebook page