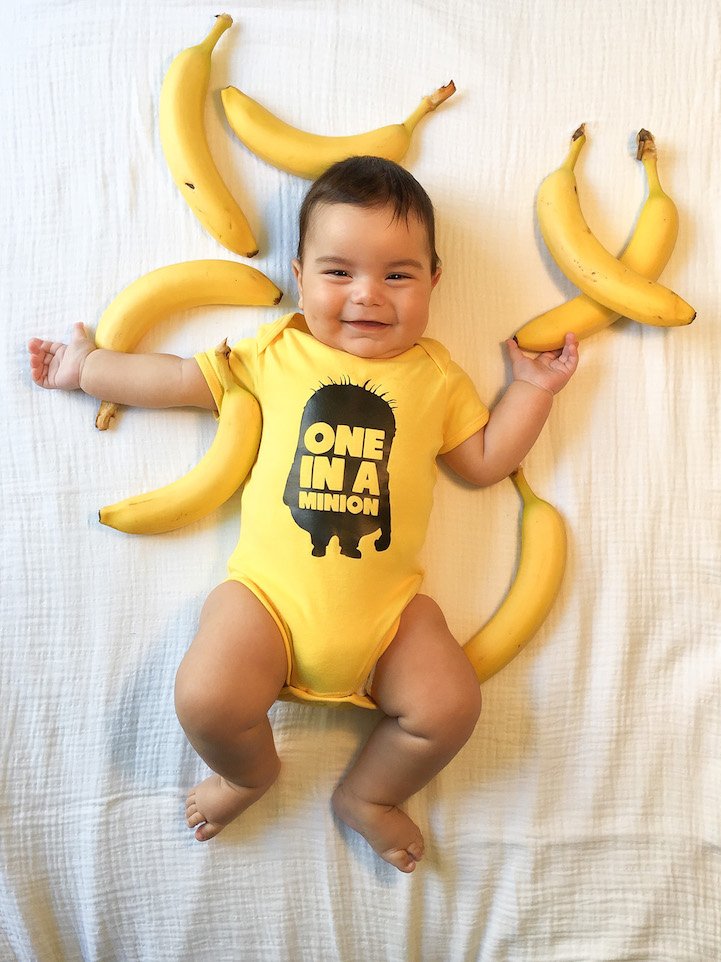 by Margot Pierce
Artist Ceylan Sahin Eker's creativity does not only show in her work but also motherhood!
Eker has captured an adorable series of photographs, starring her 9-month-old son Timur and his hilarious, pun-filled onesies. Entitled Happy Thursdays, the project features a new photo every Thursday, while along with the witty onesies comes a relevant background and several funny props to surround the little guy!
"So here is the reason why I've been so silent for the past year. I had a son! He is almost 9 months now and takes up most of my time for now. I may not have the time to paint watercolors but I couldn't stand still either. This is how this series of photographs came to happen. First it was just a fun thing to do for memories. My son was born on a Thursday. Until his birth I bought so many funny onesies but when you give birth to a child in the middle of a winter storm (biggest in years in Boston) you have no place to use them. So I started taking his picture every Thursday with a funny onesie with my iPhone to post on Instagram. Quickly this became my Thursday ritual. Unfortunately when I tried to get them printed I realized they were really muddy and low-res pictures. Oh no! So things started getting serious. I took out my Canon and started to take this a bit more seriously", Eker explains on her site.
So cute!