Julia Horeftari for Art-Sheep
All images courtesy of Juan Francisco Casas
Greetings, my brave reader.
First thing you need to know about these drawings is that they were made with a Bic pen. Yup! While most of us use our Bics to write or at best doodle on the corner of a notebook or at the margins of our text books, Paris and Madrid-based artist and poet Juan Francisco Casas uses his to make, well… this!
Of course, what makes his work so amazingly striking is not just the fact that he can work such magic with a simple ballpoint pen but that his subject matter is engaging -to put it mildly- on its own. A seriously powerful combination that hits the viewer with that all-familiar sense of passion and shame intertwined into one restless beast of an emotion.
Casas creates his work out of photographs he has shot himself. With a BA, a MFA and a PhD from the University of Granada in one hand and a bunch of awards and exhibitions around the world in the other, he is currently regarded as one of the most influential young painters in Spain. No wonder why…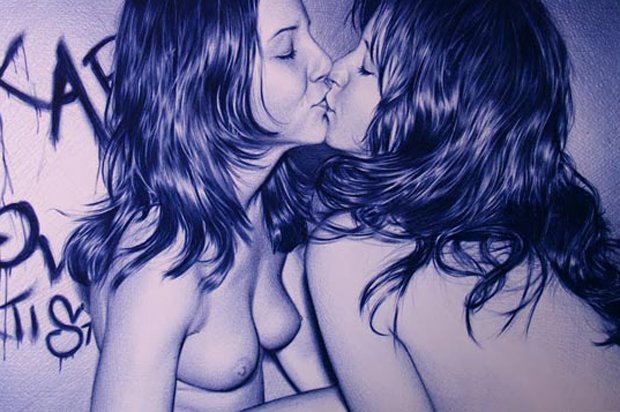 I'll say no more, my brave reader, but rather let you enjoy some more of his mind-blowing art. Oh, and don't forget to visit his website to check out more of his work.