Julia Horeftari for Art-Sheep
Greetings, my brave reader.
How many times have you wondered what on earth would you do if you found yourself in a situation where something bad happened to a baby, like choking? There's so many of us that have zero training on first aid, which makes scenarios like the one mentioned above terrifying. In the UK, an advert by St. John Ambulance, a first aid charity, has been around for a while making it possible for people who are not trained in first aid to save a baby from choking to death.

"The Chokeables" is a team of small objects that offers invaluable advice on what to do in case your baby chokes. Voiced by some of the most prominent figures in comedy and acting in the UK at the moment (David Mitchell, Johnny Vegas, David Walliams and Sir John Hurt) the ad has been viewed more than 7.7 million times so far and has helped save the lives of more than 36 babies.
It is only 1 minute long but it can truly make a difference, like in the case of Becca Hensman, from Aldershot, who was able to save her baby from choking after watching the ad.
She said, "I was sat on the sofa with my 12-week-old baby boy asleep in my arms when suddenly he started making a strange noise and started to go a funny colour. It became very clear quickly that he was choking on something. I'd seen the St John Ambulance advert a few days earlier so I flipped my son over on to my leg and after the third back slap I gave him he coughed. My dad checked his airway and luckily the obstruction cleared – my son had been sick in his sleep. If I hadn't seen that advert I'm not quite sure how I'd have reacted but thankfully I had so I knew what to do straight away".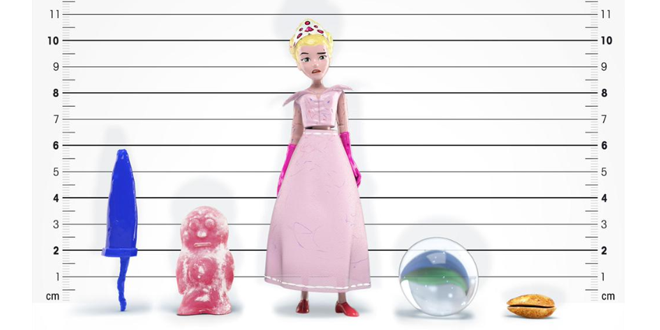 "The Chokeables" is an animated clip in which a blue pen lid, voiced by comedian David Mitchell, asks for the audience's attention when a red jelly baby, voiced by comedian Johnny Vegas, starts to choke and turns blue.
Chief executive of St. John Ambulance, Sue Killen, said: "The success of the campaign has been staggering, with over seven million views in our first few weeks, and we are thrilled that people have got behind the campaign. It's thanks to them spreading the word that so many people have been able to save a child from choking".
Serious stuff, my brave reader. Watch the ad below, because you never know when you might need to apply the advice given in it.