Julia Horeftari for Art-Sheep
all images courtesy of Altaf Qadri
Greetings, my brave reader.
Back in 2012, Rajesh Kumar Sharma founded a school for the poor children of New Delhi in India. The school is free and runs under a metro bridge. Rajesh himself wasn't able to finish his college education due to financial difficulties. He used to take two hours off his day job at his general store to go and teach the children, leaving his brother behind to cover him at the store. Together with an assistant, Laxmi Chandra, they gave lessons to around 45 children daily, after having persuaded their families to disengage the children from labour in order to earn money. Rajesh's aim was, and still is, to prepare his students for admission to government schools, as well as to equip them in order to overcome poverty.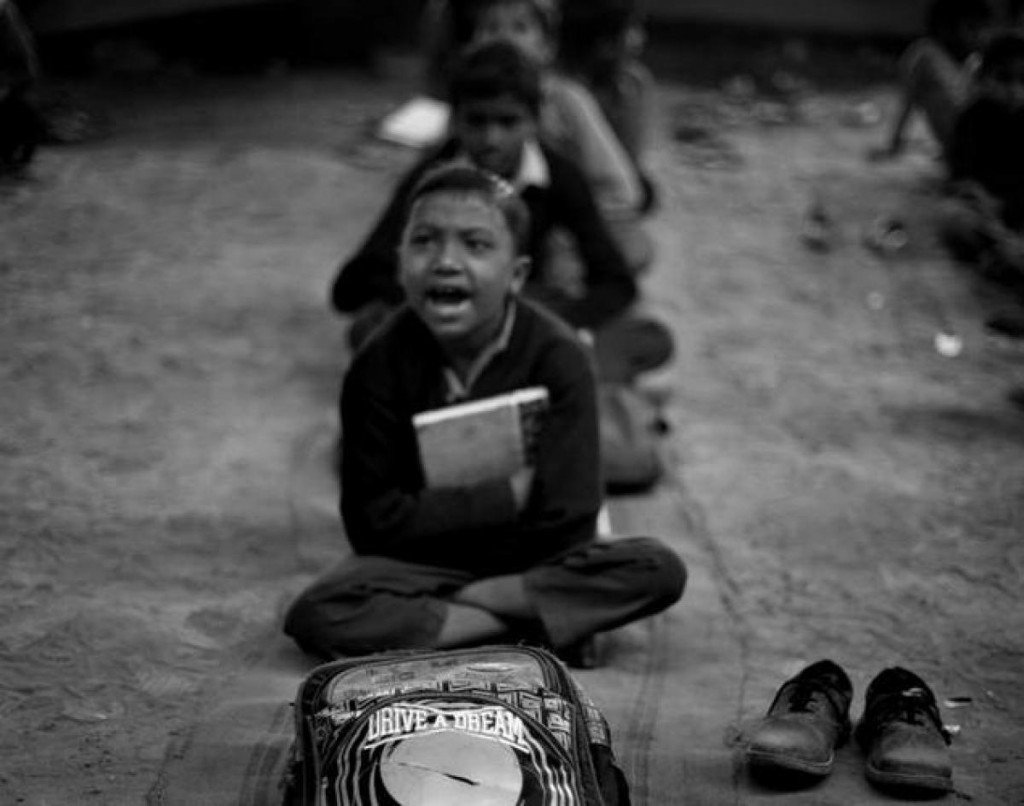 Today, the Free School Under The Bridge is still running, with more than 200 children attending, that can be generally categorised under three major groups:
"1) Bit well off – they live in brick houses, not in the mud huts. They are well clothed and fed, and do not have to help much at home. But they are only few, may be 10 % or less.
2) Those having agricultural land or plant nurseries over there. They live in Mud huts. They are clothed usually, enough to cover their backs, but not more. They do have two meals a day too, but not sure.
3) Those who do not have either, plant nursery or farm land. These are the kids of construction workers, rickshaw pullers, rag pickers and so on. "[source]
Here we have a series of photographs by AP (Associated Press) photographer Altaf Qadri who has produced a mini project regarding the school. Kashmir-born Qadri is now based in New Delhi after AP commissioned him there in 2012. Before taking up photography as a profession, he was a computer engineer with a degree from Kashmir University.

Qadri grew up amid mass uprisings against Indian rule and witnessed many important events and incidents during his teenage hood. When a friend gave him a camera and Qadri begun to shoot, it didn't take him long to realise that the camera was also a witness just like him.
Qadri has covered many conflicts and stories that featured in the news all over the world in places like Kashmir, Afghanistan, Myanmar, Nepal, Libya, Saudi Arabia and Cambodia, among others. His work has appeared in many major newspapers and magazines around the world as well as exhibition shows in USA, Europe and Asia.
If you want more info about the Free School, my brave reader, check out their Facebook page and see how you can donate schooling material and support any way you can.