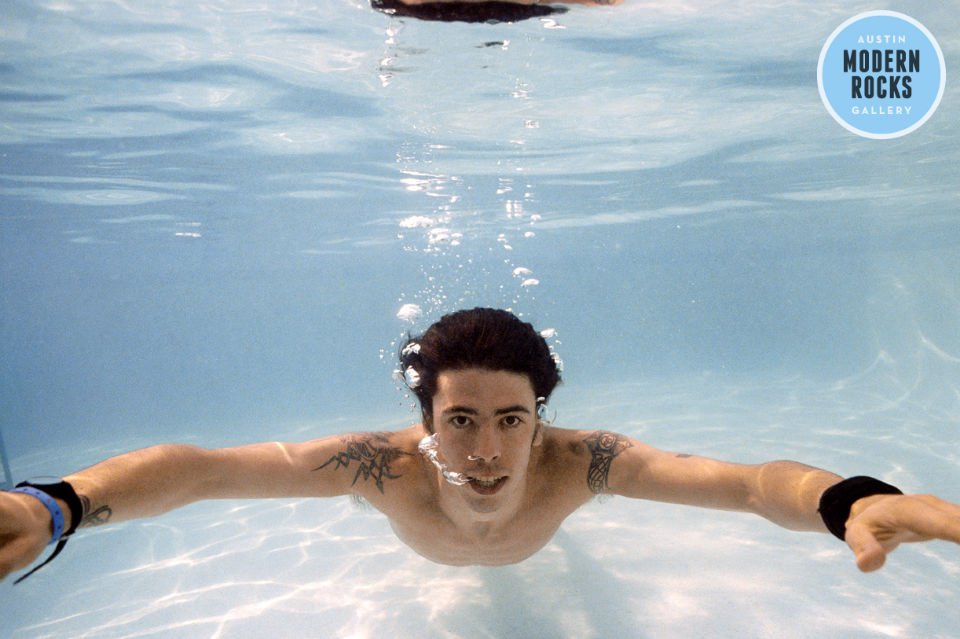 Jonathan Stone for Art-Sheep
1991 was an important year for the alternative rock scene, as Nirvana released Nevermind, an album that shook the world and "gave birth" to thousands of grunge music fanatics all over the world.
In October 28, 1991, Austin photographer Kirk Weddle was commissioned to take photos of the band for press use. The imaginative photographer thought of "reenacting" the now legendary album cover, of the swimming baby. Weddle set Kurt Cobain, Krist Novoselic and Dave Grohl underwater, into a swimming pool in Los Angeles.
The band had be there at 10 am, put on their bathing suits and dive in. The time in combination to the unreasonably low temperature of the weather were not a pleasant working situation for the grunge trio, who was still exhausted from a series of West Coast performances.
"I remember Kurt was like, 'Fuck! I have to get in the pool?'" recalls Weddle. "He was not a water guy at all." The photographer knew the industry and his practice way too well to accept Cobain's grumpiness and convinced the band to get underwater and pose for a series of approximately 200 images. "I've just kept them stacked in a closet, unorganized," explains Weddle.