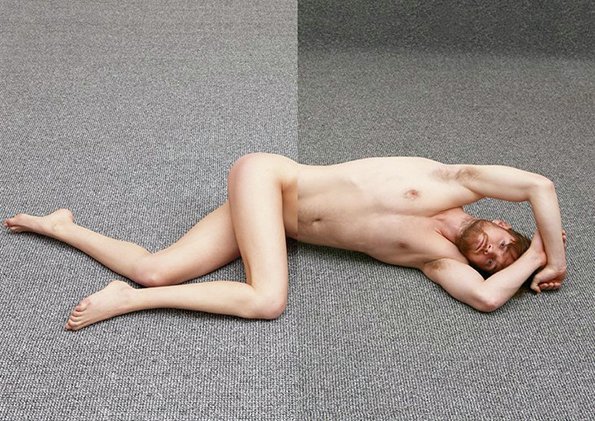 Anna Randal for Art-Sheep
Dutch photographers Anuschka Blommers & Niels Schumm really know how to shock the audience. After their project for Baron magazine, in which they played with how lighting gives common objects an erotic percept, their new project is not only about gender bending, but also about gender blending.
Blommers & Schumm combine images of male and female -or female and male- halves, in provoking positions, subverting gender and perception. These beautiful photos need a second look for the viewer to understand that something is -literally- twisted here.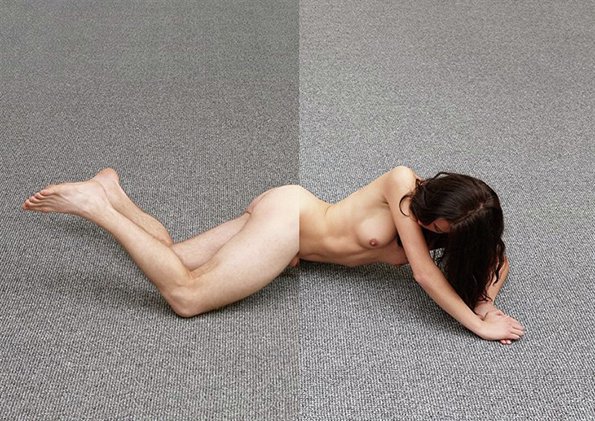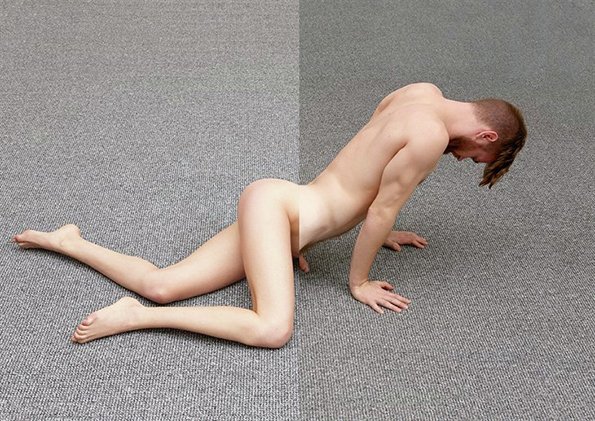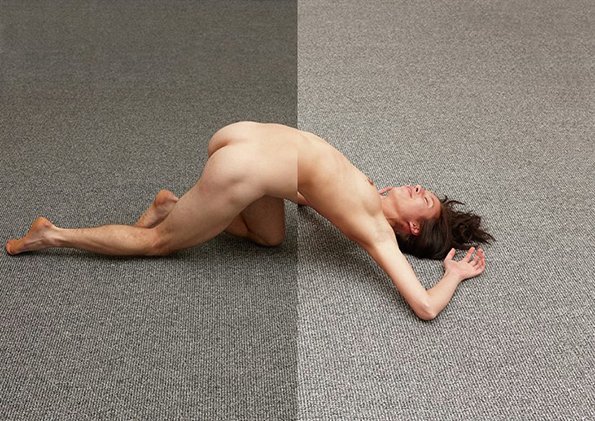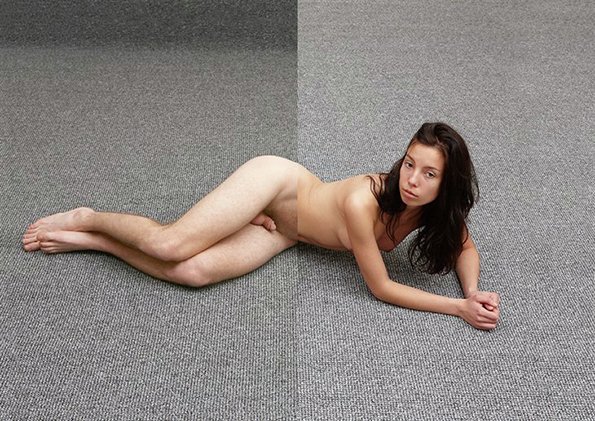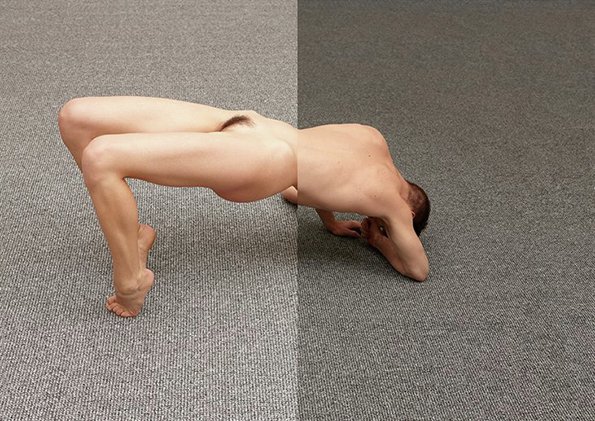 Blommers & Schumm: The Future of Sex for Baron magazine