Melissa Faithful for Art-Sheep
In 1933 a Czech movie called Ecstasy first hit the theaters. Its reviews found it "Indecent and morally dangerous." "Unsuitable, immoral and lascivious." "Extremely audacious." while its leading lady, 18-year-old Hedy Kiesler, had to change her name to Hedy Lamarr in order to continue her career.
Ecstasy was the first non-pornographic film to show a woman having an orgasm, something that shocked its audience. The film was about a young woman who was married to a much older, impotent man. One day that young woman, Eva, went for a swim but lost her clothes, and in her effort to find them, met a young man who later became her lover.
The scene where Eva runs to find her clothes naked, in combination with the fact that she had an affair with another man, while still married, was enough of a reason to cause a public outcry. The sex scene -included above, that follows later in the movie, which is really soft for today's standards, features Eva's facial expression changing while she achieves the moment of ecstasy.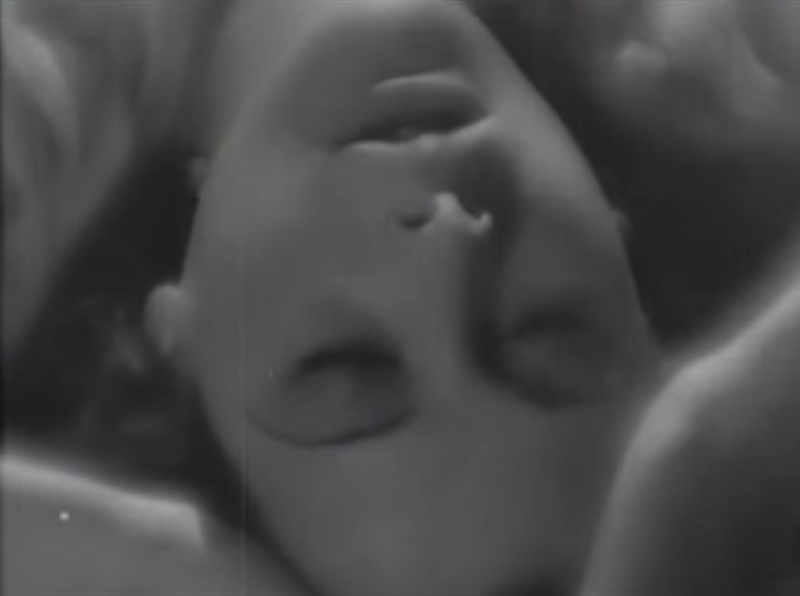 Many, like Kiesler's husband and the Pope, deemed the movie filth and fought against it. Others like the people visiting the International Film Exposition in Venice praised it for its beauty and sensuality and received it as art. When the movie hit the U.S theaters seven years later, Kiesler made her way to the land of the free with it, escaping her controlling, Nazi husband.
According to Anne Helen Petersen, author of the book Scandals of Classic Hollywood, Kiesler's career never took off due to her erotic debut in Ecstasy. "Over her Hollywood career, she would be cast as one 'high class whore' after another—women whose beauty, and sexuality, make them natural victims of the world around them."
Let's take a moment to appreciate Kiesler's bravery that broke that cinematic taboo and led the way for many more actresses to express their female sexuality onscreen. Apart from an actress, Kiesler was also a pioneer in the technological field, as she, along with composer George Antheil, invented and patented a frequency-hopping technology that allowed missiles to go undetected. A patent that laid the foundation for Wi-Fi, Bluetooth and cellular technology.
via life