Anna Randal for Art-Sheep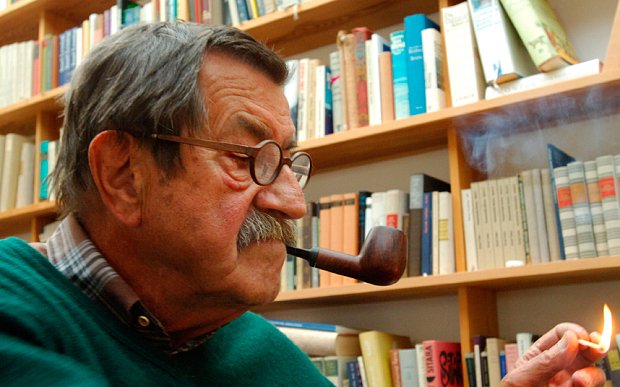 Günter Grass, the Nobel prize winning novelist, playwright and poet, died today, April 13, in the German city of Lübeck. He was 87 years old.
Amongst his many talents was writing, sculpting and illustrating. While one of his most famous works is his first novel, The Tin Drum (1959), amongst his widely-known doings is his admission of having served in Adolf Hitler's Waffen SS.
The Tin Drum was a satire about people who got seduced by Nazi ideas. The novel was decried as blasphemous pornography and banned in numerous dictatorships, while it was also adapted on cinema in 1979, and as a movie won the Palme d'Or at the 1979 Cannes Film Festival and the Academy Award for Best Foreign Language Film.
In 1999 he was awarded the Nobel Prize in Literature by The Swedish Academy. He was praised as a writer "whose frolicsome black fables portray the forgotten face of history".
Born in 1927 in Danzig-Langfuhr, of Polish-German parents, Grass was a fan of Herman Melville, William Faulkner, Thomas Wolfe and John Dos Passos. "There is no one like Dos Passos – with his marvellous depictions of the masses – writing in America now," he said in 1980.
In 2006 he revealed he was an SS during World War II, something he openly described in his autobiography, Peeling the Onion, "My silence through all these years is one of the reasons why I wrote this book. It had to come out finally."
The writer was surprised by the public's reaction after his announcement. According to him, he then thought that the SS was merely "an elite unit", while he also stated that he "never fired a shot" and that after the end of the war he was captured by American soldiers. The fact that he didn't commit war crimes was "not by merit". "If I had been born three or four years earlier I would, surely, have seen myself caught up in those crimes," he insisted.
In April 2012, Israel banned him from entering the country, following the publication of his poem titled, What Must Be Said in which he accused Israel of plotting Iran's annihilation and threatening world peace.
via theguardian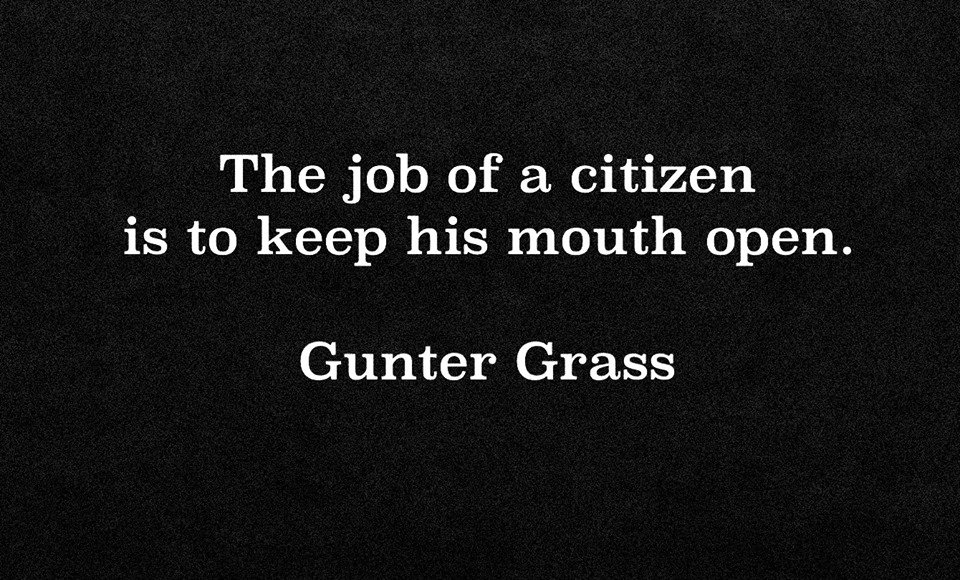 Memorable Gunter Grass quotes:
No idea stays pure. Even the flowering of art isn't pure. And the sun has spots. All geniuses menstruate. On sorrow floats laughter. In the heart of roaring lurks silence. ―Dog Years, 1963
Even bad books are books and therefore sacred. ―The Tin Drum, 1959
Art is uncompromising and life is full of compromises. ―Quoted by Arthur Miller in the Paris Review, 1966
You are vain and wicked- as a genius should be. ― The Tin Drum, 1959