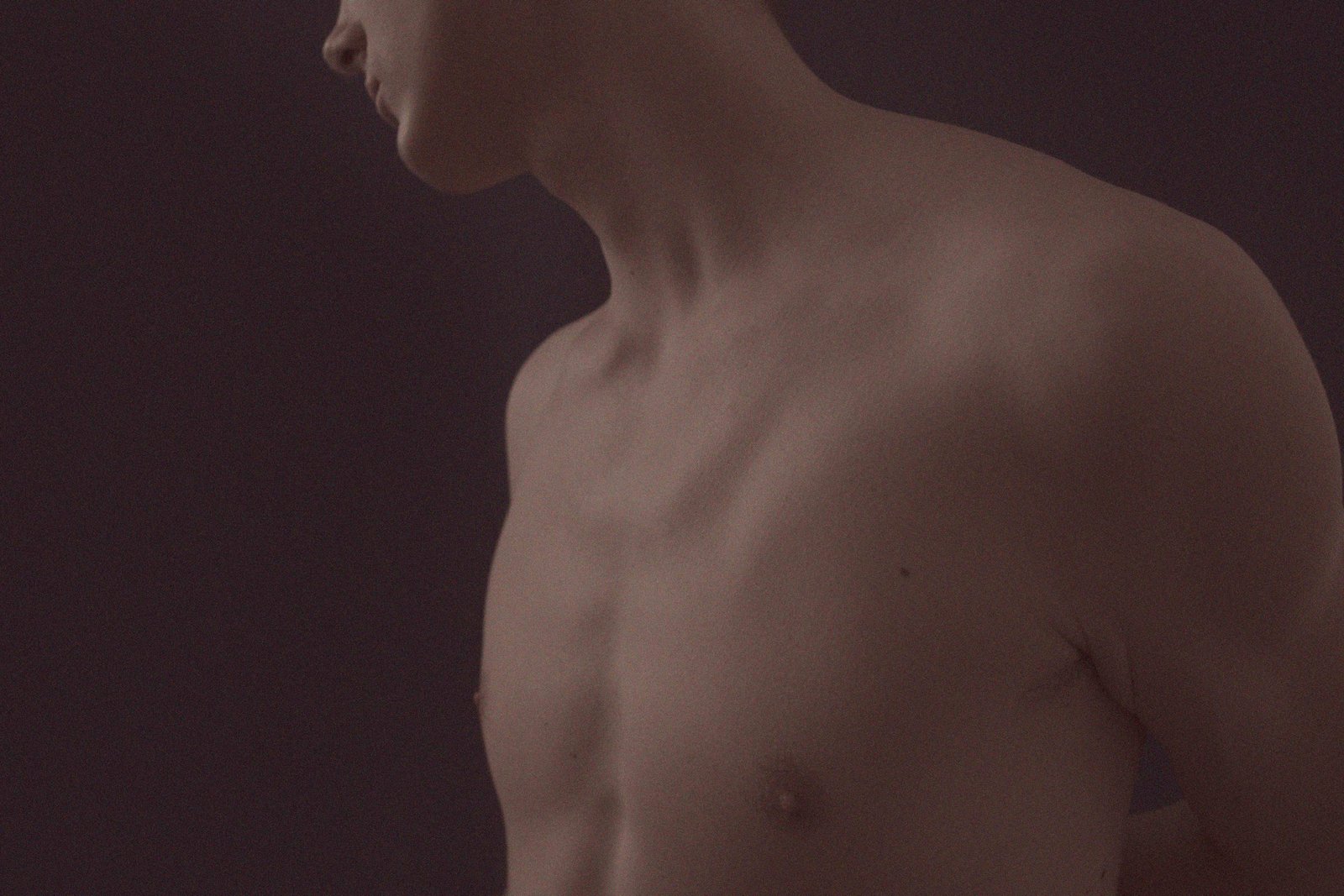 Joséphine Demerliac a.k.a ZOU is a 23 year old female artist based in Berlin. Fed up by the « boobs phenomena », as it leads most female/feminist artists to exhibit their own body, and the public to give its attention and thus visibility to erotic photos of female characters only, when it comes to female works of art. ZOU started to explore her own desires and to frame it according to her sensibilities. Her object is beauty and her purpose is desire. This is why she began to work on the male body giving her version of a female gaze.
© ZOU / DoP: Ivan Murdzhev / Model: FB

ZOU lastly finished a new video about the overwhelming violence nurtured by the disability to express emotions in a love relationship. Admiration is about a love that cannot flourish, a man's inhability to show his feelings, a girl's overemotionality, and how gendered communication schemes foster violence between them. HERE.