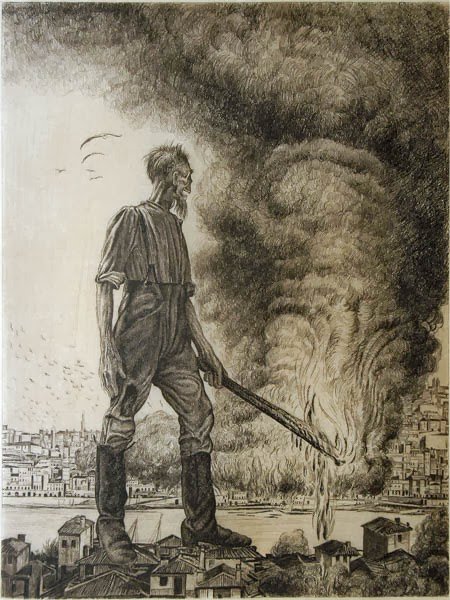 Craig Davies for Art-Sheep
Richard Müller (1874-1954) was born in the city of Tschirnitz, located in today's Czech Republic. Being an artistic soul from a young age, Müller attended the School of the Royal Saxon Porcelain Manufactory in Meissen. After graduating he moved to Dresden and even though he was still very young to be accepted into a university, he entered the Art Academy. At the age of 19, Müller started experimenting with the practice of etching something graphic artist and sculptor, Max Klinger, inspired him to try.
After a few years Müller became a professor at the Academy and amongst his students were George Grosz and Otto Dix. After a long career as a painter under the Nazi régime, Müller died in 1954 at the age of 80.
Enjoy some of his most interesting works!
via juxtapoz