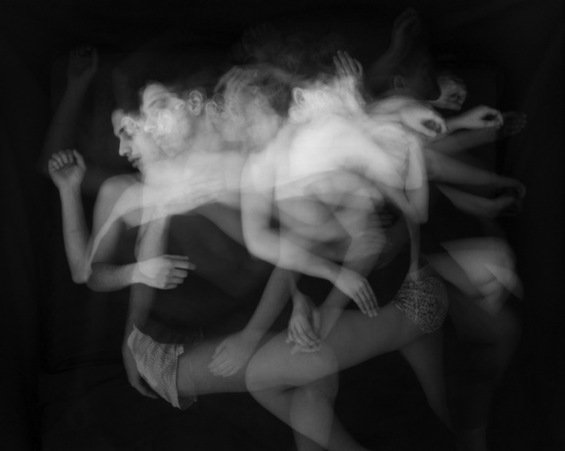 Melissa Faithful for Art-Sheep
In his series "Sleep of the Beloved," Paul Schneggenburger captures lovers as they cuddle. In the comfort of the photographer's bed, the couples lay next to each other as Schneggenburger takes long-exposure photographs of their intimate moments.
Shooting in black and white, he blurs the lines between the bodies, their movements and their embraces. The figures are entwined as one while their bodies pose next to each other, vulnerably yet sensually captured in dreamy moments of peace and restlessness. Driven to desire, love and connect with each other, Schneggenburger's subjects enter a dark world of wordless conversations and tender caresses.
Blending notions of eroticism, mystery, passion and loneliness, the photographer creates a beautiful, complex portraiture of desire and intimacy.