Ezra H. Murray for Art-Sheep
Oh, yes! It took a whole year but the wait was worth it. The New York International Show is here once again to blow our minds away with the newest cars out there. The Javis Centre in NYC once again hosted the event which basically is every auto fan's pornography. Here's a glimpse of what was on show this year. Need a bib, maybe?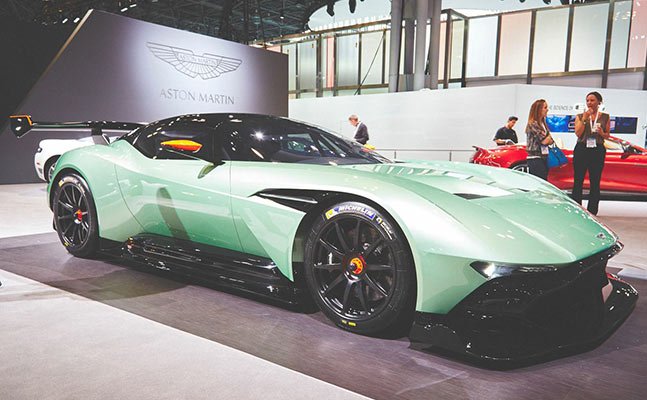 ASTON MARTIN VULCAN
Don't expect to ever see this baby making it to the FDR as the Vulcan is a track-only car. Still, does it really matter? Well, not to those having $2.3 million to spare for a beauty of its likes. The Aston Martin Vulcan has infinite customization options according to the customer's tastes and not only does it come with an 800+hp V-12 and Michelin race specific tyres but it also spits fire out of its side exit exhaust.

FORD FOCUS RS
It's about time the western shores of the Atlantic enjoyed the Focus RS, since it's spent all of its time in Europe. Yup! It'll be in U.S.A. in 2016. This pumped up Focus comes with a high revving, turbocharged Eco Boost 4 cylinder that matches Ford's brand new Performance AWD, 315hp plusand sticky Michelin track rubber. Price? Somewhere around $40,000.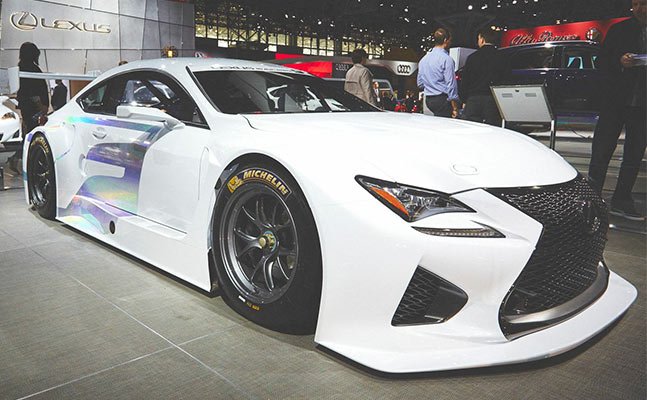 LEXUS RC F GT3 RACING CONCEPT
Roughly based on the design of the RC F, this Lexus is intended for Group GT3 international racing circuits and in order for that to happen, the company has taken off anything that would qualify this car as an appropriate daily driver. Yeah, we know, it would be awesome if it featured an iPhone Bluetooth integration, but it wouldn't make it competitive at the 24 hours of Nurburgring. Weighing just about 2,700lbs, this warrior gets all horned up from a modified RC F V-8, yielding over 540hp.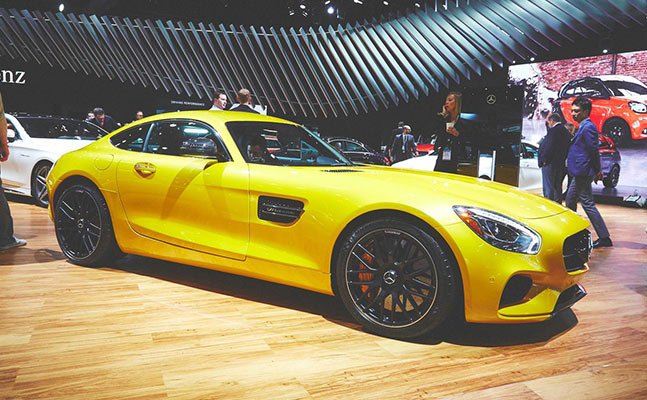 MERCEDES AMG GT
Mercedes is basically announcing a new era with the AMG GT, since it their vision of the next-generation of sports car. Its chassis is lightwieght and primarily made of aluminum, which makes it the ultimate vessel for the twin-turbo V-8 mated to a dual clutch 7 speed and limited slip rear. The low center of gravity with near optimal distribution of weight improves its perfomrance. The feeling you'll get once you're inside this beaute is that of sitting on the ground and of being surrounded by luxury. Expensive? Well, it is a new-generation Mercedes sports car. So…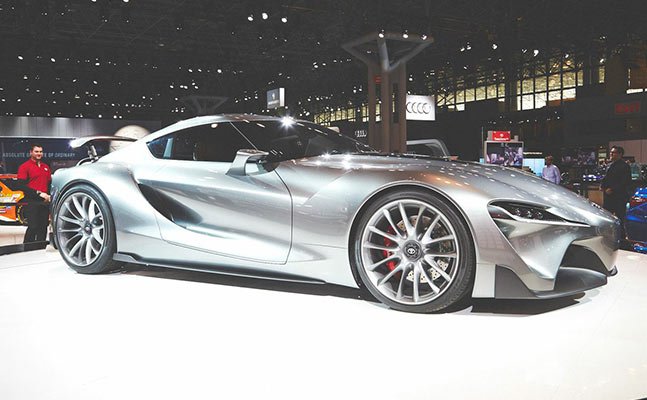 TOYOTA FT-1
This is the second year that the FT-1 sweeps everyobody off their feet. Bringing to mind the form of the Supra back in the early 90's, the FT-1 design is sipmly awesome. Calty, Toyota's North American design division and collaborator on Toyota's NASCAR Camry, is the studio behind this concept that absolutely lives up to the expectations anyone would have from a new Supra.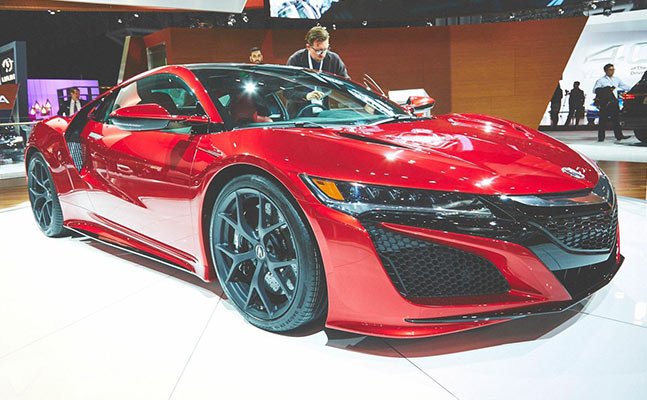 ACURA NSX PRODUCTION MODEL
Since Jerry Sienfeld ziplined over Manhattan in a 2012 Super Bowl ad, Acura, Honda's luxury vehicle division, has been tantalizing us all with the new NSX. Hang on a little bit more cause the wait is almost over. We should be expecting the new NSX this summer. Honda engineers claim a little over 550hp from this mid-engine animal and its price is estimated around $150,000.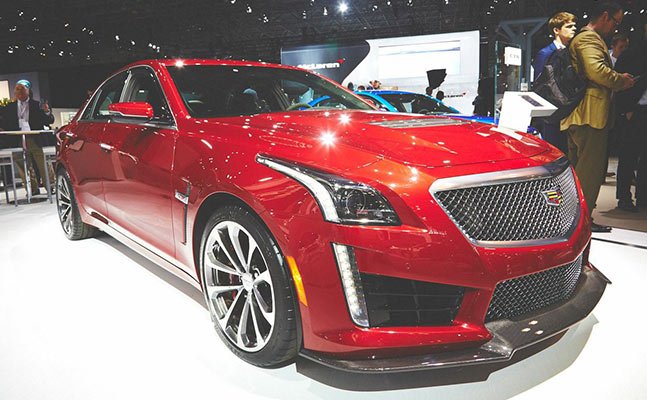 CADILLAC CTS-V
What the CTS-V did when it was first introduced back in 2004 was to assert without any doubt that power and luxury can go hand-in-hand. Since then it's been quite some time and Cadillac had to update its features. They did that by taking the 640hp V8 from the Corvette Z06 and putting it right between the two front wheels of the CTS-V. Moreover, GM engineers paired it to a 8 speed automatic in order to produce a serious rival to American and Japanese sedans. Price? Over $70,000.

FORD GT
The high expectations people had from the Ford GT during its limited edition in the mid-00's given it LeMans racing heritage remain high still. Why? Because in 2017, the new Ford supercar will be similar to previous models regarding certain design aspects. Somewhere in it you'll find a twin turbo Eco-Boost V-6 putting out over 600hp. Not to mention the dual clutch automatic and carbon fiber brakes that make the GT an opponent much more expensive Japanese and European cars of its league not to be underestimated. Only thing is, production will be no more than 250 per year.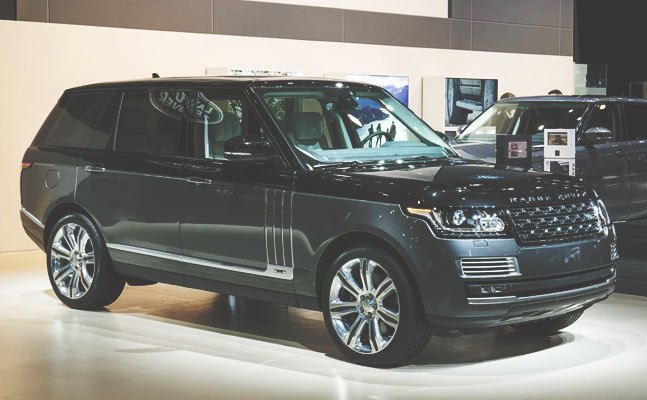 RANGE ROVER SV AUTOBIOGRAPHY
This is not your common SV. It's more likely for an adventurer with a chauffeur to own a car like it than your average explorer. The SV Autobiography makes its high profile debut in New York and a step into the back of the car will prove why it's considered a luxury car. It has reclining seats , a centre console and monitors, all of them features that put this leader of Rovers in the executive league. It even comes with foldout Event Seats for tailgating in style. Like all Rovers, it has a lot of power and is equipped with a supercharged V8. Over $200,000.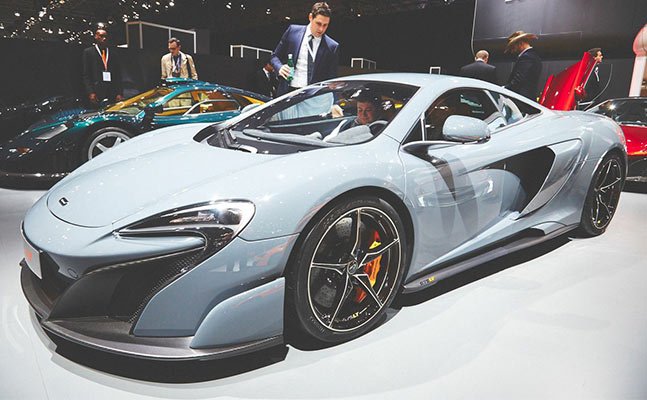 McLAREN 675 LT
If you want something more than a McLaren 570S, then you should by all means turn your head over to the 675LT. This baby has only 500 units available and is the lightest and most powerful among its McLaren Super Series siblings. So, if you want one you better be quick. The 675 is a tribute to the McLaren F1 GTR "Longtail" from 20 years ago and it features its longtail design which can generate up to 40% more downforce. Zero to sixty is 2.9sec reaching a 250mph top speed, all thanks to the 666hp powerplant. $349,000.
via coolmaterial